Hundreds of DMK members gathered outside Kauvery Hospital despite rainfall as Karunanidhi's health condition took a sharp dip. The Kauvery Hospital doctors kept the former CM under close observation and he was treated for a fever caused by Urinary tract infection. 
When he was responding to the treatment, suddenly there was a dip in his pulse rate. Immediately DMK party members and supporters gathered outside the hospital despite tight security and they chanted 'Long Live Kalaignar' slogans.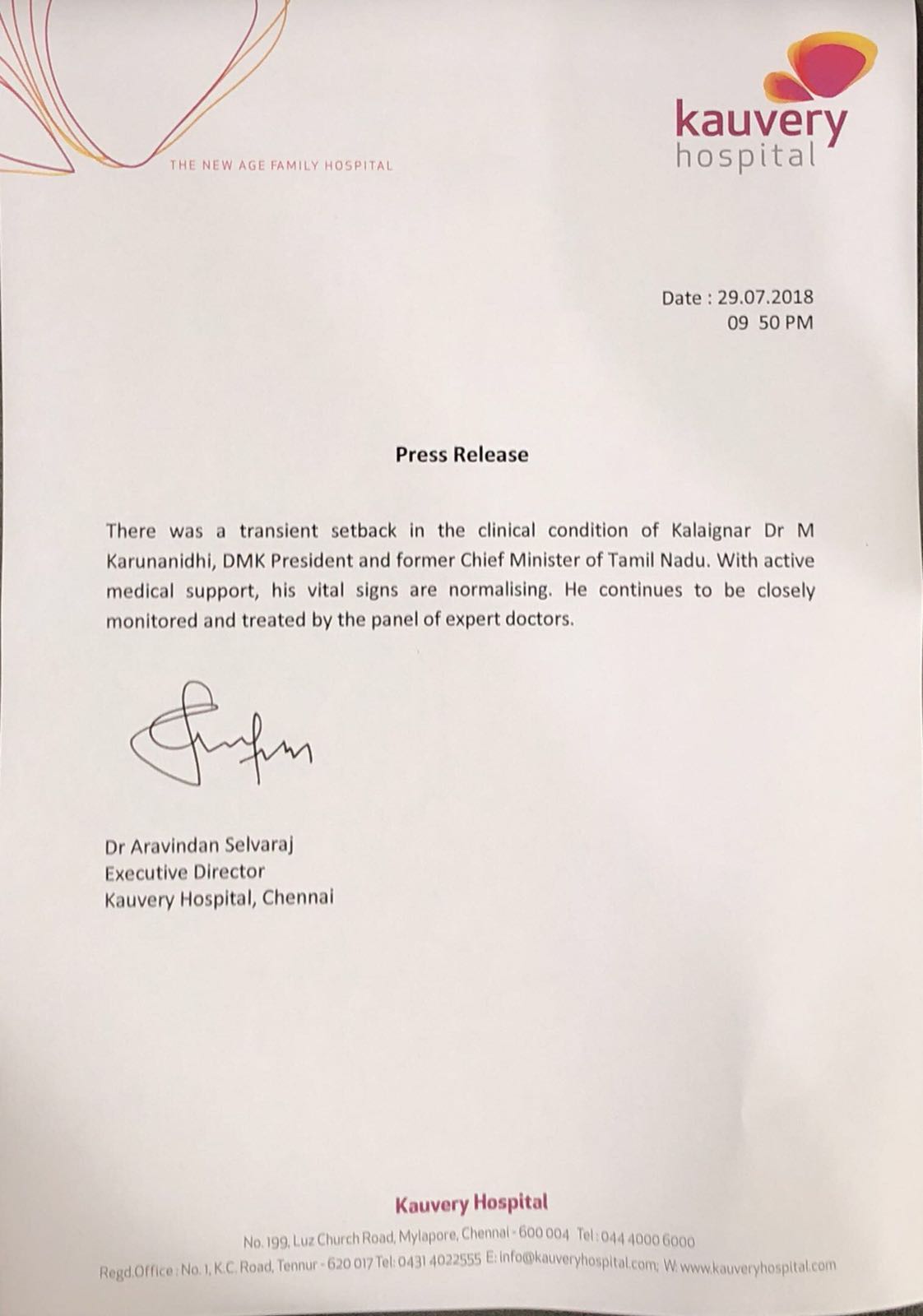 The Security personnel asked everyone to leave the hospital premises and finally, Kauvery Hospital issued a medical bulleting that he faced a setback in the medical condition, but he returned to normalcy with active medical support. 

YSRCP Leader YS Jagan resumed his Padayatra with Emotional Welcome

According to sources exactly eighteen days after he was attacked on October 25, in the Visakhapatnam Airport lounge by a restaurant waiter, YS Jagan Mohan Reddy reached the same airport on Sunday evening to resume his mass contact initiative which was cut short after this heinous attack.