Hundreds of DMK members gathered outside Kauvery Hospital despite rainfall as Karunanidhi's health condition took a sharp dip. The Kauvery Hospital doctors kept the former CM under close observation and he was treated for a fever caused by Urinary tract infection. 
When he was responding to the treatment, suddenly there was a dip in his pulse rate. Immediately DMK party members and supporters gathered outside the hospital despite tight security and they chanted 'Long Live Kalaignar' slogans.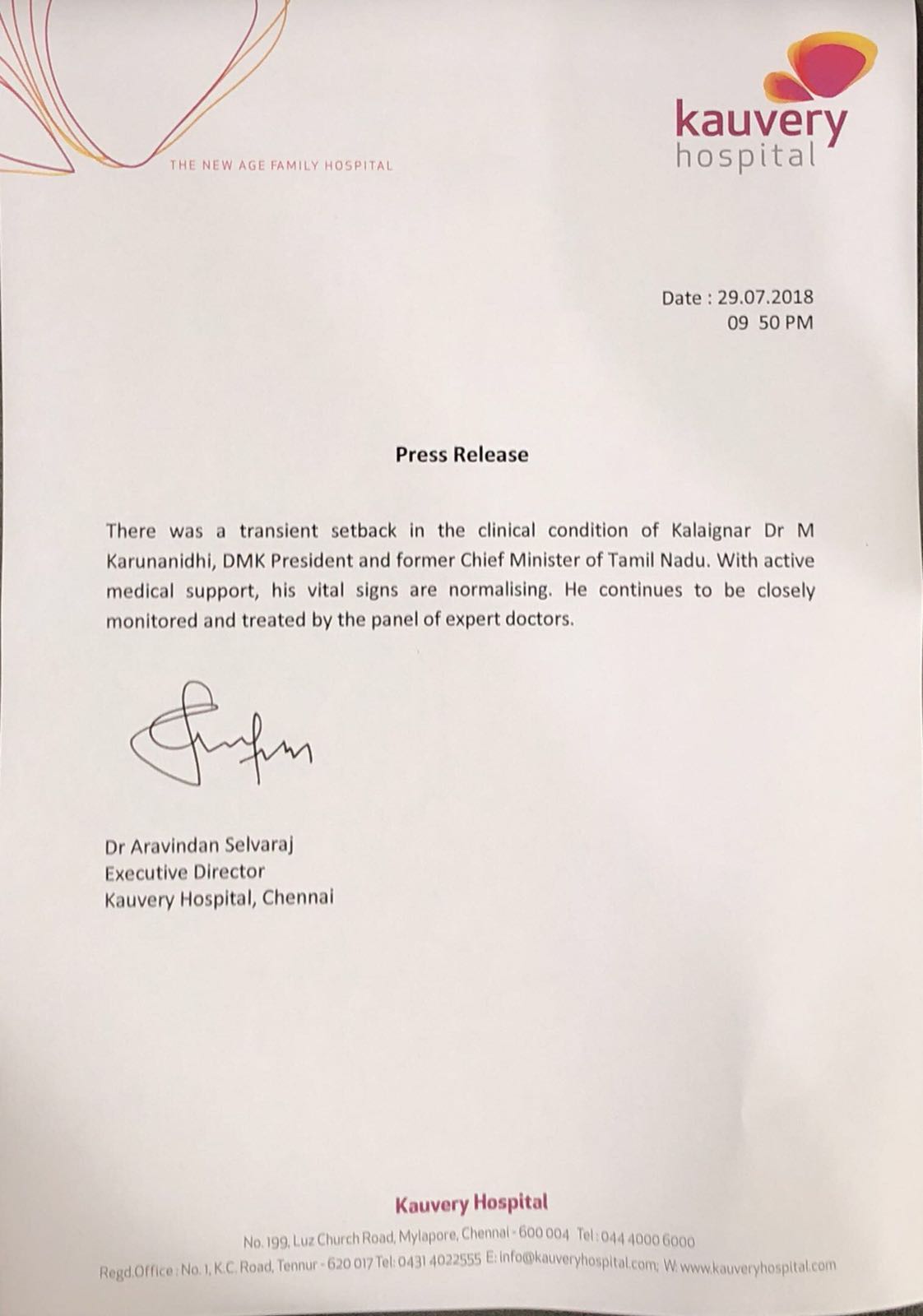 The Security personnel asked everyone to leave the hospital premises and finally, Kauvery Hospital issued a medical bulleting that he faced a setback in the medical condition, but he returned to normalcy with active medical support. 

Former VHP leader's sensational remark on Modi!

The former leader of Vishwa Hindu Parishad Praveen Togadia has said that during his 43 year long friendship with Indian Prime Minister Narendra Modi he had never seen him selling tea. RSS leader Bhaiyaji Ghosh had said that at least for 5 years of Modi's rule. The lord ram temple at Ayodhya won't be constructed.