A defamation suit has been filed against Ulaga nayagan Kamal Haasan for allegedly spoiling the reputation of former chief minister of Tamilnadu and former AIADMK chief Jayalalitha. Ulaga nayagan Kamal has been busy with multiple assignments as he's currently hosting the popular television game reality show Bigg Boss season 2 on Vijay TV and is awaiting the release of his upcoming movie Vishwaroopam 2 releasing on August 10.
In such a situation a Chennai high court advocate had filed a petition against Kamal Haasan to the Chennai commissioner. Advocate Louisal Ramesh has accused that Kamal Haasan is using Bigg boss program to boost his political party Makkal Needhi Maiam and that he's making distasteful remarks against Jayalalitha.
In the ongoing episodes of Bigg Boss, Aishwarya Dutta is seen as a dictator and actress Rythvika is seen quoting that Aishwarya doesn't know what happened to dictators in Tamilnadu, and in the weekend Kamal will come and speak about dictatorship in Tamilnadu, adding that all this is pointing to Jayalalitha and that it's being scripted by Kamal Hassan and Endemol shine. On this ground the advocate has demanded actions on Kamal Hassan alleging that he had degraded Jayalalitha.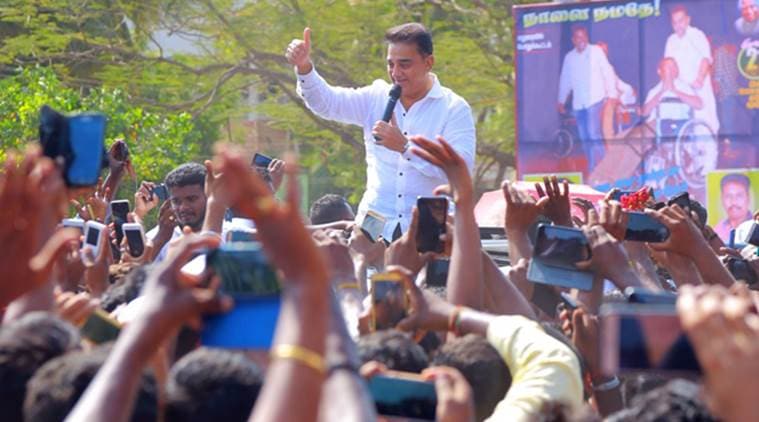 Male Elephant passed away while crossing electrocuted fence

Accordingly a male elephant tragically passed away while trying to cross a fence in Nagarhole National Park in Karnataka on Saturday. Reportedly iron fences were erected in parts of the park to prevent elephants from crossing over into human settlements and the 42 year old elephant had crossed over and raided an agricultural field on Friday and however, the elephant got stuck on the fence on the way back to the Veerahosahalli range.