BJP alliance candidate Harivansh Narayan Singh has won the election for the position of Rajya Sabha deputy chairman. The filing of nominations had begun yesterday and the voting for the deputy chairman elections for Rajya Sabha began by 11 am yesterday.
In this election, national democratic alliance was represented by Bihar bawss MP Harivansh Narayan Singh of United Janata Dal had contested, and he had secured 120 votes, while his opponent, Congress MP Hari Prasad who had contested from the opposition side had secured only 105 votes and lost the election.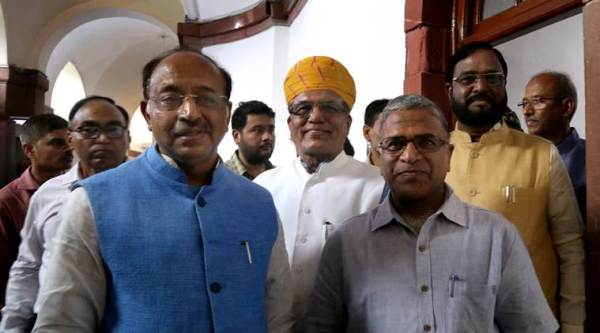 Prior to the election, Congress leader Anand Sharma had said that since there was a wave against Modi Sarkar, there was a need for them to fight against them and that this election was an opportunity for them to gain upper hand and hence they fielded a candidate. Even in the recent Lok Sabha no confidence motion, BJP had won and now they've earned this win In Rajya Sabha as well.

Anna University Exams postponed to December 13, 14 due to Cyclone Gaja

Recently Anna University has announced that theory examinations scheduled for Friday will now be conducted on December 13. As per report the University has also postponed examinations scheduled for November 17 to December 14 and the examinations have been rescheduled on account of Cyclone Gaja, which hit the coastal areas in Tamilnadu on Friday.