The Prime Minister Narendra Modi took it to Twitter to express his Independence day wishes early in the day. The Independence Day celebrations began in Delhi, as the Army contingent headed by Major Suraj Pal, Navy contingent lead by MYV Tejas and Airforce contingent lead by Praveen Narayan were prepared for Independence day activities.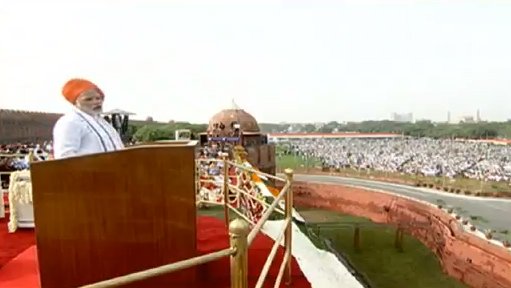 By 7:17 am, the Prime minister offered his tribute to the father of the nation Mahatma Gandhi, and arrived at the Red Fort. After inspecting the guard of honor at Red Fort, he reached the red fort to address the nation. Also present were Congress president Rahul Gandhi, Ghulam Nabi Azad, and Nitin Gadkari. Narendra Modi in his speech said the following : "The recent parliament session was devoted to social justice, and also passed the OBC commission creation bill.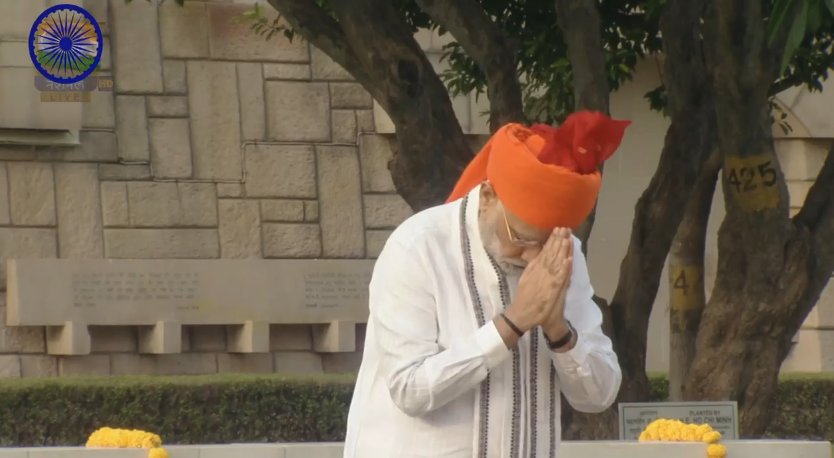 Our nation is proudly celebrating Independence day as 6 women navy officers circumnavigated globe recently, youngsters hoisting our tricolor at Mt Everest, and on behalf of our nation, i bow down in respect of those who struggled for achieving freedom. Though many areas have received Monsoon, some areas have been flooded as well, and my thoughts and prayers are with them. With the dawn came new energy and expectations, and India will soon show the world the way to get over shackles.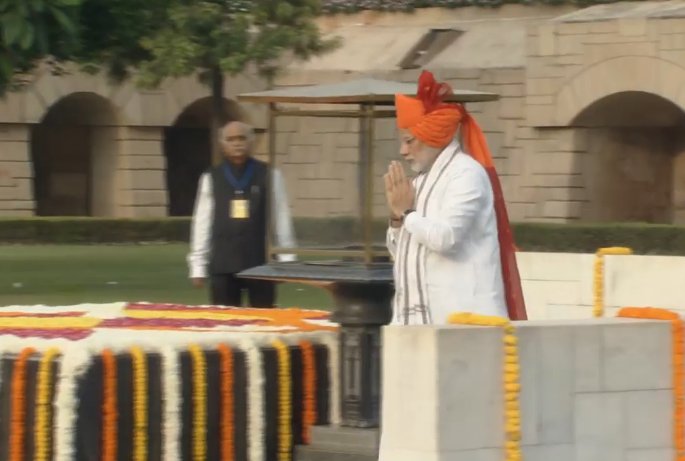 As per Ambedkar's constitution which gives justice for all, we must ensure social justice for all in the nation, and make sure the nation progresses. With the huge requirements in both central and state government level, we are making constant and continuous efforts to meet them, and after demands for higher MSP for years, the decision on the same was taken by our government.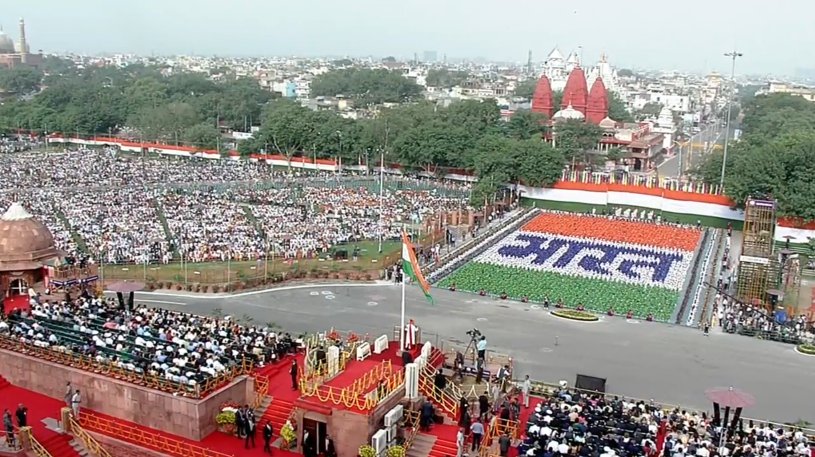 The business community is to be thanked for the success of GST, and we are on track for economic growth. We are powerful enough to tough decisions, and we have opened doors for forums that were earlier closed for us. We are proud of our scientists, and we hope to hoist the tricolor in space by 2022. With the plan that was on in 2013, it would have been many decades to achieve electrification of villages and construction of toilets. 3 lakhs children have been saved because of Swacch Bharat, and India is now the 6th largest economy."

Madras HC orders for no flex boards for Jayalalitha's Birthday

Reportedly ahead of Former Chief Minister and AIADMK supreme Jayalalitha's birth anniversary, the Madras High Court on Wednesday refused to relax its ban on registered political parties installing flex boards, digital banners or placards on arterial roads in or any other roads in the State. Recently a Division Bench comprising of Justices M Sathyanarayanan and M Nirmal Kumar rejected