In the huge defeat faced by Indian cricket team in its ongoing series in England, former team India cricketer, the ace spinner Harbhajan singh has lashed out at team India's current coach Ravi Shastri, saying that Shastri must answer for these huge losses. The Indian team has been currently ranked number 1 in test rankings, and while it was expected that the number one test team India will defeat England in their home turf, team India has faced huge defeats, as the team lead by Virat Kohli lost both the test matches held so far in Birmingham and Lords, without even a fight back, as in the last test held, India scored just 237 runs and faced only 82 overs in two innings combined together.
Earlier to this series, the combo of Virat Kohli and coach Ravi Shastri was seen as a powerful team, and the team composition and the selection of assistant trainers, were also happening as per their demands. Though this was not the right practice, their ways weren't questioned as they were successful so far. Of all the criticisms so far, ace spinner Harbhajan Singh has been very vocal in his accusation on Ravi Shastri, as he has demanded that Ravi Shastri must come out in the open and give a proper explanation on the team's losses in the series.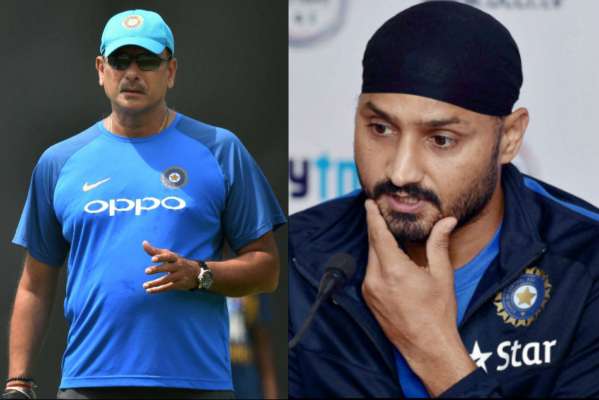 It must be noted that Ravi Shastri, prior to the series had said that any pitch won't impact them as they study the conditions and are playing, and hence the team will emerge successful. Harbhajan has now said that Shastri must acknowledge and accept the fact that conditions vary from pitch to pitch, and the differences can create huge impact, Lets see if Ravi Shastri will come out to conduct a press conference explaining on the losses of India's tour of England.


CBI & ED likely to issue summons for questioning former ICICI Bank CEO Chanda Kochhar

According to report CBI sources said former ICICI Bank CEO and MD Chanda Kochhar, her husband Deepak Kochhar and industrialist V.N. Dhoot in connection with the Rs 3,250 crore loan case involving the Videocon Group and ICICI Bank. Meanwhile the Central Bureau of Investigation (CBI) sources said the agency would initiate the summons as it had completed the scrutiny of documents