Kabul sources reported that an official said Taliban assault on two adjacent checkpoints in northern Afghanistan killed at least 30 soldiers and police, as life gradually returned to normal in parts of the eastern city of Ghazni after a massive insurgent attack last week, with sporadic gun battles still underway in some neighborhoods.
Meanwhile Mohammad Safdar Mohseni, the head of the provincial council in the northern Baghlan province, said the insurgents set fire to the checkpoints after the attack late last night in the Baghlan-I Markazi district. Dilawar Aymaq, a parliamentarian from Baghlan, confirmed the attack, which targeted a military checkpoint and another manned by the so-called local police, militias recruited and paid by the Interior Ministry. Furthermore Taliban spokesman Zabihullah Mujahid claimed responsibility for the attack.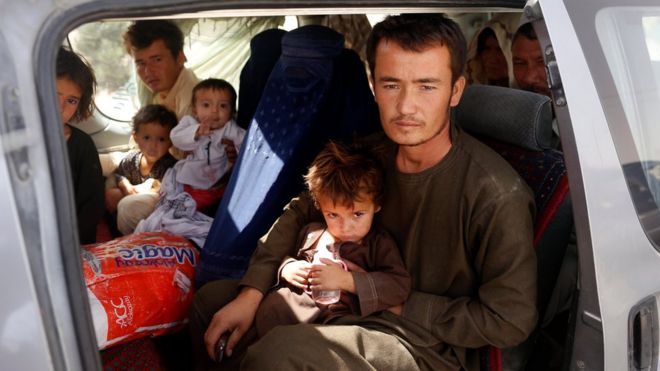 Moreover Afghan forces repelled the initial assault and in recent days have struggled to flush the insurgents out of residential areas where they are holed up and accordingly the U.S. and NATO have launched airstrikes and sent military advisers to aid Afghan forces as they fight for the city, which is just 120 kilometers (75 miles) from the capital, Kabul, and has a population of some 270,000 people. Further the assault on Ghazni was widely seen as a show of force ahead of possible peace talks with the United States, which has been at war in Afghanistan for nearly 17 years.


Did Governor E.S.L. Narasimhan brought KCR closer to BJP?

Accordingly Andhra Pradesh Chief Minister N. Chandrababu Naidu makes regular visits to AP & Telangana Governor E.S.L Narasimhan to inform him of the challenges the state is facing in the aftermath of bifurcation. While it is protocol to apprehend the Governor on the developments and challenges in Andhra Pradesh as the head of a state, TDP cadre and the people of AP feel that these regular meetings with Narasimhan are futile.