Kollidam River, in Chidambaram, the whole town was surrounded by floods, and with more than 700 houses surrounded by water, the people and their loves have been heavily impacted. More than 2 lakh cubic feet of water has been released from Karnataka, and this has lead to flooding at Hogenakkal for an altitude of 20 feet.
The amount of water that has been released from Mettur dam has been increased to 1.70 lakhs cubic feet and due to this the people of Cauvery river catchment areas and other surrounding areas have been told to move to safer places.
Due to this in Trichy and Kallanai in Cauvery adjacent areas, there have been floods, the district management has advised people to be safe. Chidambaram's Kollidam has been flooded, and due to a sudden breakage, Thittukattoor, Akkarai, Porapampattu and Jayamkondam areas were surrounded by floods, and more than 700 houses were impacted by this.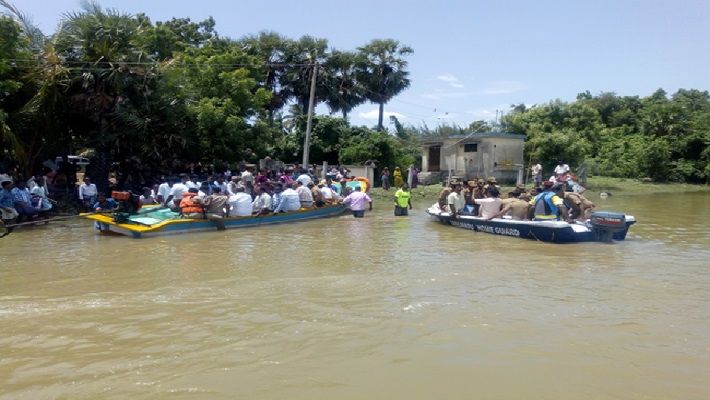 Cyclone Alert over west-central Bay of Bengal: IMD

Accordingly a cyclone alert has been issued for the northern coastal region of the state of Andhra Pradesh with the Indian Meteorological Department predicting 'very heavy to extremely heavy' rains in the region. Meanwhile the IMD has stated that depression has formed over west-central Bay of Bengal which could intensify into a cyclonic storm.