New Delhi sources stated that Congress President Rahul Gandhi said the financial assistance of Rs. 500 crore announced by Prime Minister Narendra Modi for flood ravaged Kerala was "nowhere near enough" and said the calamity should be declared a "national disaster." Meanwhile the party declared that all its elected representatives will contribute one month's salary for flood relief and accused Modi government of "playing politics" on the issue.
Furthermore as per report hours after PM Modi sanctioned Rs. 500 crore to the flood-battered state, apart from Rs. 100 crore announced earlier by the centre on August 12, Mr. Gandhi said that the centre should not vacillate as the people were suffering.  Moreover Mr. Gandhi had earlier in the day urged the Prime Minister to immediately declare the floods in Kerala as national disaster. Further the decision to donate a month's salary was taken at a meeting of Congress general secretaries, party in-charges of states, legislative party leaders and state unit chiefs, which was presided over by party chief Rahul Gandhi.
Mr. Surjewala said "It was decided that all Congress MPs in Lok Sabha and Rajya Sabha, Congress MLAs across India and party MLCs will donate one month's salary, which will be sent through the AICC for relief measures in Kerala". He added Punjab government has already donated Rs. 10 crore to the Kerala Relief Fund and JD-S and Congress government in Karnataka has also donated Rs. 10 crore to the relief measures. Moreover the government in Puducherry has also donated Rs. 1 crore.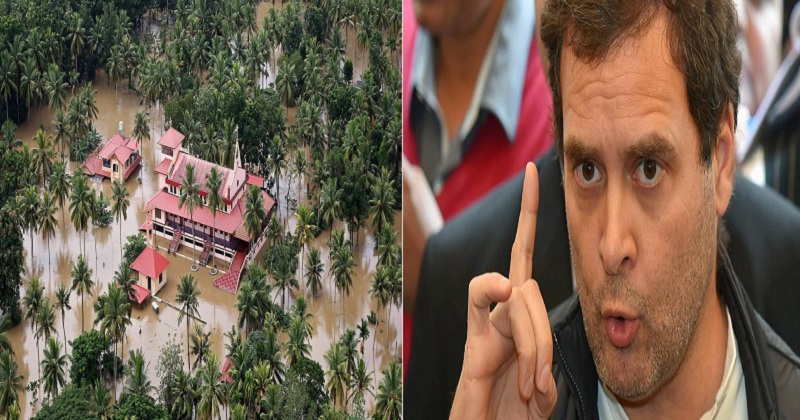 Mahindra & Mahindra rolled out electric 3 wheeler auto rickshaw in Bengaluru

According to sources "The 3 wheeler range Treo and Treo Yaari are powered with lithium ion battery, which gives 170 km ride for a single charge, said Mahindra Electric Mobility Ltd Chairman Pawan Goenka on the occasion. Meanwhile the $21 billion Mahindra group has invested Rs 100 crore in setting up a technology plant in the city's southern outskirts, with an installed capacity of 25,000 units per annum to make the e-autos for Karnataka initially.