DMK's general body meeting has been planned to be held on August 28. DMK supreme Kalaignar M Karunanidhi had passed away following age related ailments and deterioration of health on August 7, at Chennai's Kauvery hospital at 6:10 pm. After his death, and after a legal battle against the Tamilnadu government, Karunanidhi's memorial was set near Anna memorial at Marina.
Following this, the DMK meet was held on August 4 at Arivalayam. Now, with tense situation prevailing within the party, the DMK general body meeting is scheduled to be held on August 28 as announced by the DMK core committee yesterday. The meeting will be presided over by DMK leader MK Stalin, and senior leader Anbazhagan has announced that the elections for the posts of DMK treasurer and President will be held on the same date.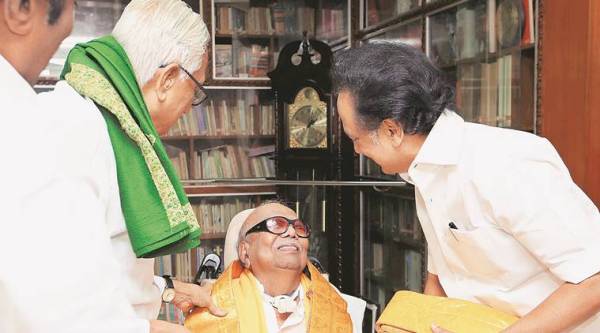 Most probably, DMK President role will be with MK Stalin, though there are no official confirmations. On August 28, all the DMK cadre and members from all over the state will be assembling, and this is the first general body meeting of DMK post the demise of M Karunanidhi.


136 people died after a ferry capsized on Lake Victoria, Tanzania

Accordingly many are missing and it is feared that more than 200 people in total may have drowned. Rescue efforts resumed on Friday after being halted overnight. As per report the MV Nyerere ferry overturned near Ukara Island on its way from Bugorora. Meanwhile it is thought the overloaded vessel tipped over when crowds on board moved to one side as it docked.