Due to the flooding in Kollidam River, the things in homes of more than 700 houses in the nearby locality have been washed away, thereby troubling the people who were living peacefully so far in the houses. There have been extremely heavy rain falls in Kerala, Karnataka and Tamilnadu's Western Ghats zones and due to this, the excess water in Karnataka's Krishnarajasagar and Kabini dams were opened out.
Due to the excess water overflowing, Tamilnadu's Bhavani and Amaravathi dams were filled and excess water was released into Cauvery. As water came at the rate of 2.35 cubic feet per minute, the water was diverted from Mukombu to Kollidam and Cauvery. The Kollidam flooding had entered Pazhaiyar port to enter the sea.  Due to water flow of 2 lakhs cubic feet per minute in Kollidam, water had entered into Ullamuthalaimedu and Nadhalpadugai villages. 2000 people residing in these villages were evacuated immediately with the help of boats, and they were made to stay in Aachalpura, and Manganapattu.
However, the things in more than 700 houses of these villages were washed away by the flood, and the people of the villages who are affected badly, are demanding relief materials from the government. Due to the floods, 500 acres of crops were affected in Nagapattinam.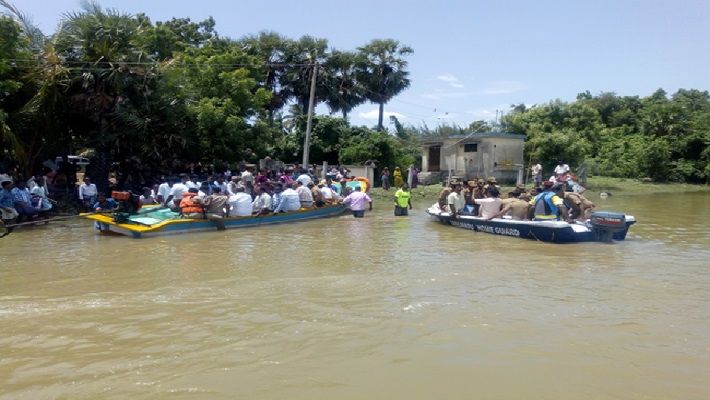 Why BJP spoiled alliance between TDP and TRS?

According to sources AP Chief Minister N. Chandrababu Naidu revealed that he wanted to contest the elections in alliance with the Telangana Rashtra Samiti (TRS) in Telangana state but the BJP had spoiled these plans. Meanwhile he claimed that if the TDP and TRS ally, the Telugu people would become strong. Hence the BJP had created differences and spoiled the alliance between the TDP and TRS.