Accordingly iconic Yoga Guru, social activist Baba Ramdev has made interesting comments on the incumbent political scenario and the conflict between AP state government and Narendra Modi. Meanwhile Ramdev Baba has come to Tadepalli near Vijayawada to address 'Yuva Swavalambana Sammelanam' and after the event, he has spoken to local media on the sidelines.
Furthermore when responding on the much talked about Special Category Status, Ramdev said the onus lies on the Prime Minister to fulfill the promise when it is made in the Parliament. Further he praised Chandrababu Naidu for the progress, development being carried out in the new state at rapid pace. Moreover when admitting that there are several challenges for the new state, Ramdev described Naidu as Dynamic Leader who is overcoming all obstacles, odds.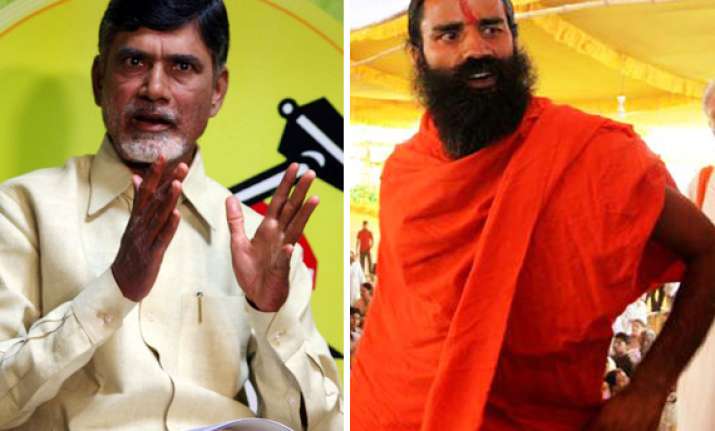 Moreover when asked about who will win in 2019 at the Centre and who has more chances as per his assessment, Ramdev has played it safe saying it is difficult to predict who will win in 2019. Further Ramdev Baba has asked Narendra Modi to stop the killing of cows and he demanded the Centre to ban the killing of cows and take a firm stand against the illegal killing of cows. Finally he even asked Centre to help the flood-hit Kerala state further.


Mahindra & Mahindra rolled out electric 3 wheeler auto rickshaw in Bengaluru

According to sources "The 3 wheeler range Treo and Treo Yaari are powered with lithium ion battery, which gives 170 km ride for a single charge, said Mahindra Electric Mobility Ltd Chairman Pawan Goenka on the occasion. Meanwhile the $21 billion Mahindra group has invested Rs 100 crore in setting up a technology plant in the city's southern outskirts, with an installed capacity of 25,000 units per annum to make the e-autos for Karnataka initially.