Accordingly the Ganesh Chaturthi puja and immersion festival began about 35 years ago, when the Hindu Munnani's founder Ramagopalan, led the procession with a handful of men at Triplicane in the city. Meanwhile gradually, inspired by his initiative, the installation and immersion of Lord Ganesh became a movement throughout Tamilnadu.
Recently this year the Hindu Munnani has plans to install 1.25 lakh idols of Lord Ganesh for puja and immersion. Moreover nearly one lakh idols were installed last year in the state. Last year. Chennai saw 5,501 idols of varying sizes and hues and further this time too, the organizers have planned to display the same spirit.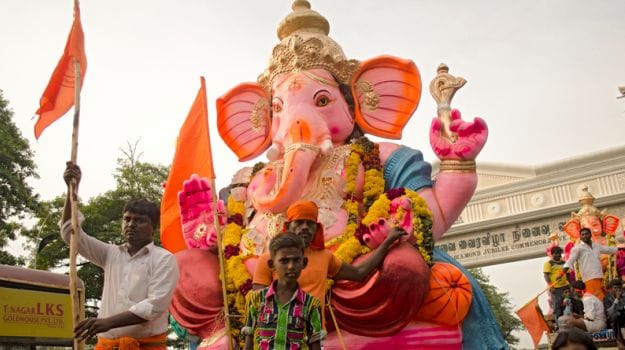 Moreover after claiming that Mr. Ramagopalan launched the Ganesh Chaturthi celebrations inspired by Bal Gangadhar Tilak, nationalist, social reformer and freedom fighter, the memorandum said since the last ten years, rattled by the growth of this desa bhakti and Deiva bhakti, the DMK and AIADMK governments have been attempting to pose hurdles to curb this spirit. Further the GO, the HM said making all idols with clay, restricting the height of the idols to 10 feet, take idols only in heavy vehicles for immersion and limiting the number of persons traveling in such vehicles. 


DMK Chief MK Stalin to attend Mamata Banerjee's Party meet on January 19

Chennai sources made a statement that Dravida Munnetra Kazhagam (DMK) president MK Stalin will participate in the meeting of opposition parties called by West Bengal Chief Minister Mamata Banerjee in Kolkata on January 19. Reports added MK Stalin had decided to participate in the meeting which is been organized by Mamata Banerjee later this weekend.