Accordingly for almost three weeks, the Ekalavya Model Residential School for Indian tribals at Pookode in Wayanad became home to 20 tribal families from Anamala, an uphill area that was sealed off by the government, following landslides in the region on August 8. Meanwhile the high school building, where the residents are put up, is equipped with basic necessities. Furthermore the desks are turned into makeshift beds, ropes hang across the classroom to dry clothes and toilets at the school have turned into bathrooms.
Bindu (39), who lives in the camp "We reached the camp on August 9 and last week, seven families have moved out of this camp and so they were allotted land to set up their tents on a parcel of land owned by Navodaya Vidyalaya. The rest of us are waiting to be assigned land". Moreover the landslide forced the tribal community to bid farewell to their homes forever, as the prospects of going back are close to nil.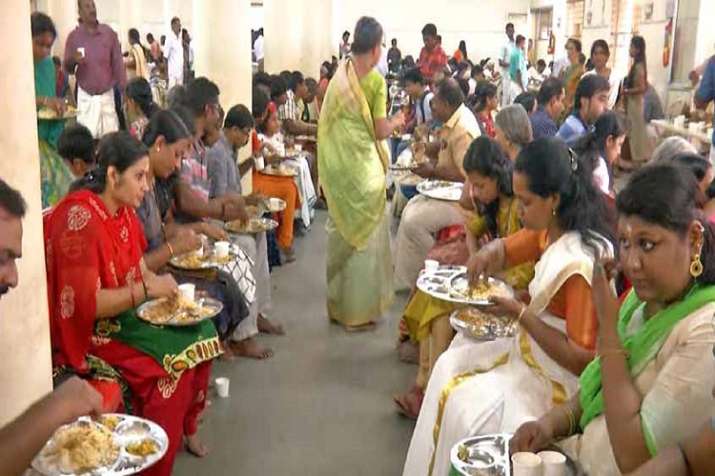 Bindu's mother, Leela (60) told "The colony is still cut off from the mainland as mud and rocks have not been cleared. Some of us wanted to go back and bring back some basic items such as vessels and clothes, but the Collectorate has issued an order, prohibiting us from going back as it is dangerous. The Revenue Department has even promised us a few cents of land nearby to set up new houses after we leave the camp".


Madras HC orders for no flex boards for Jayalalitha's Birthday

Reportedly ahead of Former Chief Minister and AIADMK supreme Jayalalitha's birth anniversary, the Madras High Court on Wednesday refused to relax its ban on registered political parties installing flex boards, digital banners or placards on arterial roads in or any other roads in the State. Recently a Division Bench comprising of Justices M Sathyanarayanan and M Nirmal Kumar rejected