New Delhi sources stated that after hitting back at Prime Minister Narendra Modi for his remarks on loans given during the UPA rule, former Finance Minister P Chidambaram asked the NDA government to reveal the number of loans given by it which turned into non-performing assets (NPA). Meanwhile in a series of tweets, the senior Congress leader also questioned why the present dispensation did not recall those loans, given by the previous government, which turned bad. 
He asked "How many loans and how much that was given after May 2014 has become non-performing assets?". Moreover Chidambaram said this question was asked in Parliament but there was no answer so far and as per report Modi government had assumed charge in May 2014.  Meanwhile when addressing an event, the Prime Minister on Saturday blamed the Congress led UPA government for NPAs, saying action has been initiated against 12 large defaulters with a debt of nearly Rs 1.75 crore, who were given loans before 2014.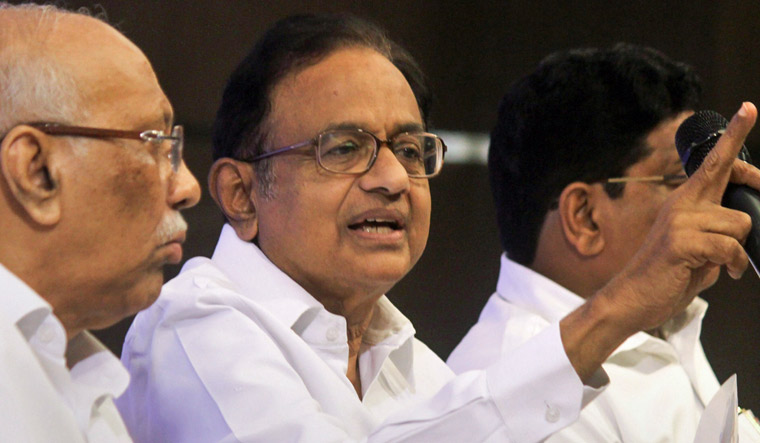 Furthermore Modi said work has been on to recover around Rs 1 lakh crore from another 27 large loan accounts. Finally Chidambaram said even if it was assumed that the Prime Minister was right when he said that loans given under the UPA have turned bad, how many of those loans were renewed or rolled over under the present NDA government? 


4 Transgender offered prayers in Sabarimala Temple

According to sources after much commotion over their entry into Sabarimala temple on Sunday, the four transgender women Anannyah, Renjumol, Thripthi and Avanthika finally climbed the hill and offered prayers at the shrine on Tuesday. Meanwhile dressed like any other woman Ayyappa devotee, the four wore a black saree, carried the irumudikettu (bag of holy offerings) and climbed the hill amid police protection, headed by Manoj Abraham IG.