Manila sources stated that at a ceremony in Manila, Cambodian activist Youk Chhang Filipino Howard Dee, Vietnam's Vo Thi Hoang Yen and East Timore's Maria de Lourdes Martins Cruz were also honored for their work. Carmencita Abella, president of the Ramon Magsaysay Award Foundation said "All are unafraid to take on large causes. All have refused to give up despite meager resources, daunting adversity and strong opposition".
Meanwhile Vatwani has dedicated his life for rescuing mentally ill people from the streets of India who number around 400,000 according to estimates and providing them with shelter and treatment through his Shraddha Rehabilitation Foundation. Furthermore since 1988, Vatwani has helped around 7,000 mental patients, reuniting many of them with their families.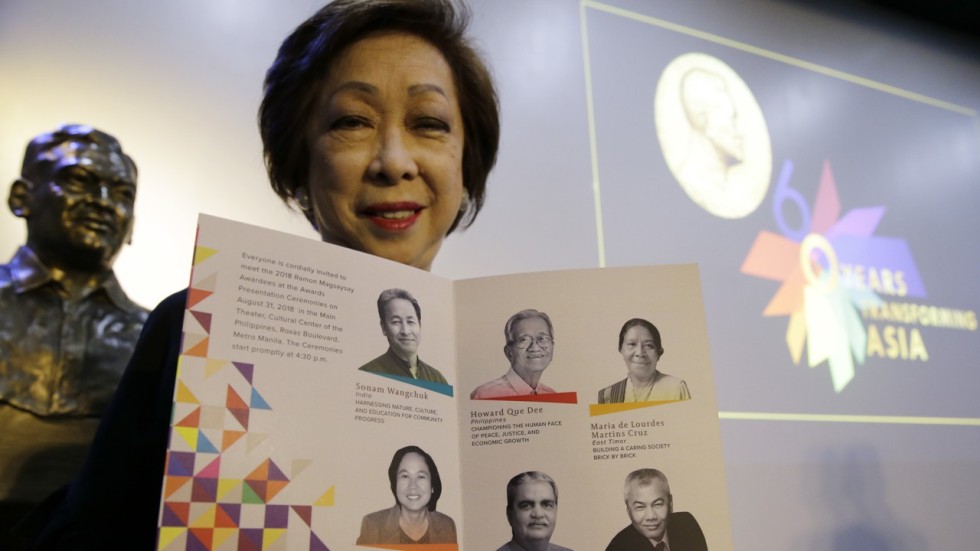 Accordingly Wangchuk has been recognized for "his uniquely systematic, collaborative and community driven reform of learning systems in remote northern India, thus improving the life opportunities of Ladakhi youth, and his constructive engagement of all sectors in local society to harness science and culture creatively for economic progress, thus setting an example for minority peoples in the world". So far the institution has collected and digitized around a million documents since 1995 from around 23,000 forced labor camps, where around two million people were killed, and recorded the testimonies of around 10,000 victims and aggressors.


TPCC Chief & KTR lashed out at Twitter

Meanwhile when taking to social media, Uttam had said, "Unlike KTR, who received everything on a platter due to his father and caretaker Chief Minister K Chandrasekhar Rao, he is a first generation politician who worked hard to reach where he is. Meanwhile to say that KCR had any role isn't just blatantly false, but also childish. You and your family have positions today because Congress gave Telangana."