DMK Chief Stalin has supported Sofia who has been arrested by the cops for raising slogans against the BJP government and has condemned the act of arresting her. A Student Sofia was traveling from Chennai to Thoothukudi, and she was sitting behind Tamilnadu BJP leader Tamilisai Soundararajan's seat and raised slogans saying Fascist BJP government down.
Due to thisTamilisai Soundararajan had got into an argument with Sofia, and this had created a huge ruckus. Even after getting down the flight Tamilisai Soundararajan did not stop and continued her fight with Sofia, following which she filed a police complaint, and Sofia was arrested and brought to court. The court had ordered the imprisonment of Sofia, and then suddenly she was admitted to the hospital.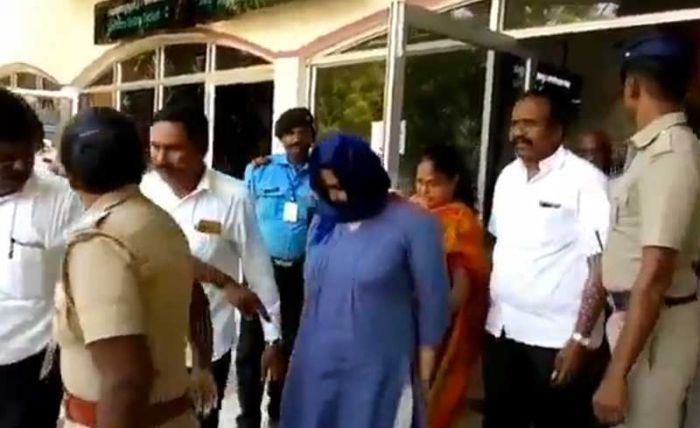 Sofia issue has become a huge news across the state, and DMK chief Stalin took it to twitter to voice out in support of Sofia and had posted "This act of the TN govt against democracy and freedom of speech is condemnable and Sofia must be immediately released. If it is the case that everyone saying that slogan will be arrested, then I'll also say, 'Fascist BJP govt down!'" posted Stalin. 

Hyderabad Police organized Job Connect program to provide job opportunities

Accordingly the Falaknuma police in Hyderabad organized a 'Job Connect' program at The Progress High School in Engine Bowli as part of its 'community policing' initiative. Meanwhile the police said that a total of 4,200 youth, both men and women holding various educational qualifications, had attended the program held between 9 am and 5 pm.