Modak
Usually every year before the advent of Ganesh Chaturthi, mithai shops and devotees get busy preparing one of Ganesha's favorite sweets known as the Modak. His immense love for modaks has also earned him the title of 'Modapriya'. 
Bananas
Although an array of fresh and seasonal fruits are offered to Lord Ganesha as bhog, the elephant headed God's love for bananas is no surprise. People also offer garlands made with banana leaves along with the stem of the banana plant and banana flowers.
Laddus
Out of all the varieties of laddus, the bright orange Motichoor Laddu is his favorite and is often served as prasad. On the occasion of Ganesh Chaturthi, a lot of sweet shops sell these bright colored laddus that are offered as prasad after the pooja.
Durva Grass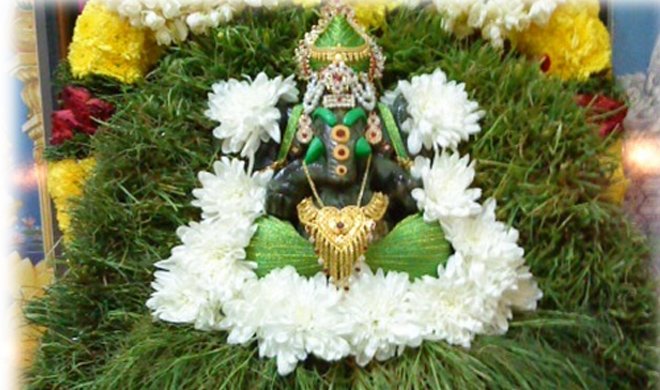 Durva Grass is a plant with three blades and is known to have immense power to attract Lord Ganesha's energy. 21 blades of Durva grass are tied together, dipped in holy water and then offered at the deity's feet. 
Puffed Rice
Lord Shiva offered Kubera a handful of roasted rice and asked him to serve it to Ganesha with utmost love and devotion. Lord Kubera did as he was told and after eating just a handful of roasted rice Lord Ganesha's hunger was finally suppressed and so therefore, puffed rice is offered to Lord Ganesha.

Hyderabad Police organized Job Connect program to provide job opportunities

Accordingly the Falaknuma police in Hyderabad organized a 'Job Connect' program at The Progress High School in Engine Bowli as part of its 'community policing' initiative. Meanwhile the police said that a total of 4,200 youth, both men and women holding various educational qualifications, had attended the program held between 9 am and 5 pm.