Chennai sources added that as rates of petrol and diesel touched new highs on Friday, the Taminadu government ruled out a tax cut citing welfare measures and put the onus on the Centre to give any relief to the common man. Meanwhile Fisheries Minister D Jayakumar said the state government was delivering various welfare measures to the tune of Rs 77,000 crore and hinted that lowering taxes on petroleum products may cause difficulty for continued delivery of sops.
As per report for the central government, which collects tax from many sources, it is not a big thing at all (to affect a tax cut). He told reporters "The central excise duty of about Rs 16 per litre (on diesel) can be halved to Rs 8 which will be a big relief and this is the plea of the Amma government," he said referring to the Tamilnadu government. Earlier on Friday, one litre of petrol in this city was being sold at Rs 83.13 while diesel cost Rs 76.17.
Furthermore the rising fuel prices have triggered a political debate, with the Congress announcing a nation-wide shutdown on September 10 against the spiraling rates. Accordingly the Centre has said it will not cut excise duty on petrol and diesel to cushion the spiraling prices, citing limited fiscal space available to take any dent in revenue collections.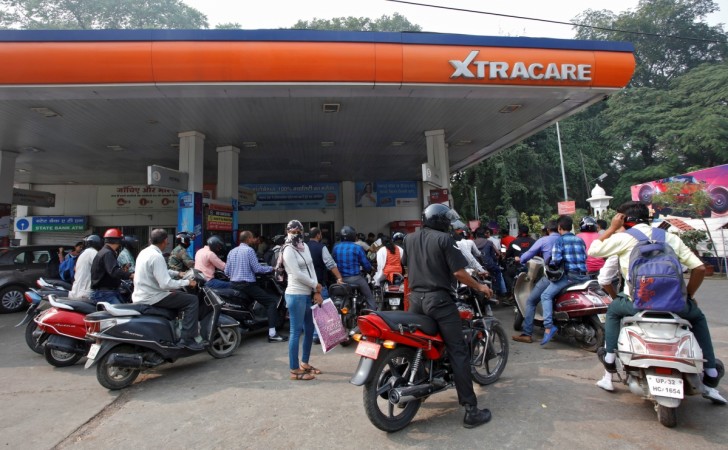 PM Modi felicitated winning teams of Singapore-India Hackathon

Singapore sources reported that Prime Minister Narendra Modi today felicitated the six winning teams, including three from India, of the first India-Singapore Hackathon, a platform for the youth of the two countries to harness and showcase their innovations. Accordingly the top six teams, three each from India and Singapore, participated in a 36 hour Hackathon Grande Finale in Singapore.