As per report the Internet is usually a weird place. But on some days, it crosses over to be truly bizarre. Reports added to take this latest fad on Twitter, for example photo shopping images of penguins to replace US President Donald Trump in some of his iconic photos.
Recently, UK based writer and satirist Armando lannucci posted a 'proposal' on Twitter, asking people to replace Donald Trump from his photos with images of penguins. Meanwhile as per report he claimed that the expression on the faces of the rest of the people in the photo, or the circumstances recorded in it, would still make sense if the POTUS was indeed a penguin.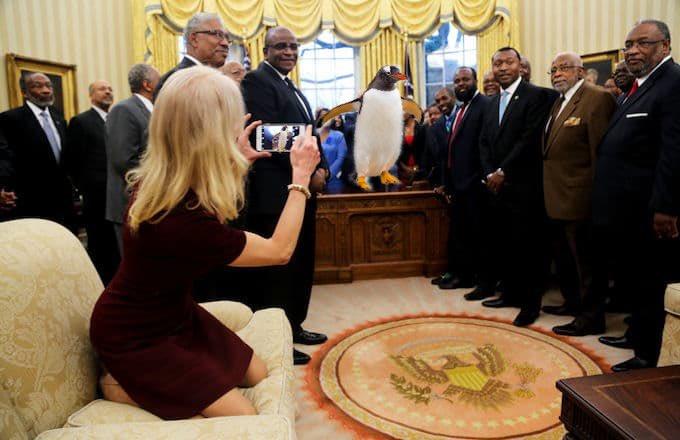 Furthermore UK humorists are known for their disdain for the US President, this challenge surely took the cake for provoking some of the most hilarious images in the White House's history.


ISRO successfully launched GSLV-Mk III on Wednesday

Indian Space Research Organization (ISRO) stated that the countdown had begun for the Wednesday evening launch of India's heaviest rocket GSLV-Mk III, carrying communication satellite GSAT-29 at the rocket port in Sriharikota. According to the Indian space agency standing at 43.4 metre tall and weighing 640 ton, the Geosynchronous Satellite Launch Vehicle (GSLV-Mk III) had taken off at 5.08 pm on Wednesday.