Devotees, who intend to fast on the festival, get up early morning and take bathe. After wearing fresh clothes, they head to the nearest temple or offer prayers to the Lord at home. The prayers include singing aarti and chanting mantras including "Mam Sarvakarmsiddhaye Siddhivinayak Pujanmaham Karishye."
Now, we bring you some of the iconic Ganesh Pandals in Nagpur City,
Vidarbha Ka Raja at HB Town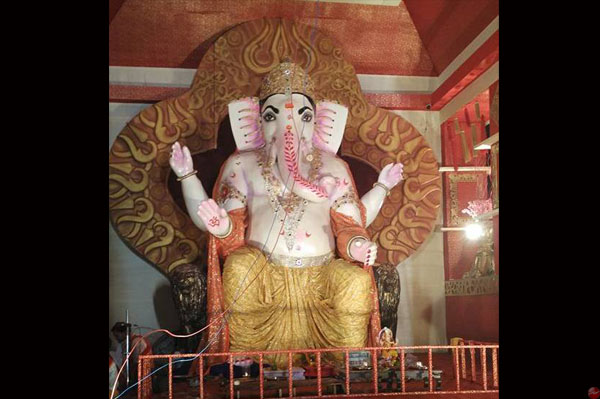 This is the most popular Ganapati in the city. They make idols of 31-feet tall and they are such a treat. Vidarbha Mathadi Kamgaar Ganesh Utsav organizes every year and this is the key attraction in the whole of the city. The cultural activities is an added attraction.
Nagpur Ka Raja at Reshimbagh
The most 'Wealthiest' Ganapathi one can see. The whole idol will be decorated in Gold and Silver. To be precise, the idol will be made with 3.5 Kilos of Gold and 5 Kilos of Silver. Married couples will be doing 'Hom' for the peace and prosperity.
Dharampeth
The special thing about this idol is it consists of 51 smaller Ganesha Idols and everything combined into one Giant Ganesha. All the sculptors who sculpt this are from Mumbai. Every year the sculpting takes place before 4 months itself. Ganesh Visarjan will take place at Futala Lake.


Tamilnadu CM Edappadi Palaniswami said its PM candidate was yet undecided

According to sources Tamilnadu Chief Minister K Palaniswami Friday made a strong pitch for a second term for Prime Minister Narendra Modi, lauding him for the air strikes on terror camps in Pakistan and saying he was the "only qualified" leader to ensure the nation's security. Meanwhile Modi was an "efficient and strong leader", he said launching his campaign for the April 18 Lok Sabha elections