Hyderabad sources reported that a day-long Bharat Bandh or nationwide shutdown called by the Congress and Left parties to protest rising fuel prices evoked partial response in Telangana and Andhra Pradesh on Monday. Accordingly the bus services were affected since early morning in both the Telugu states, where many private educational institutions also remained closed.
Furthermore the activists of the Congress and the Left parties launched a sit-in at the depots of state road transport corporations to prevent buses from plying on the roads. Meanwhile leaders of Congress, Left parties, Jana Sena and trade unions affiliated to them were arrested in Hyderabad and other towns in Telangana and Andhra Pradesh. Further the All India Congress Committee (AICC) secretaries Saleem Ahmed and Srinivasan Krishnan led the protests in Mahabubnagar and Karimnagar. Ruling Telangana Rashtra Samithi (TRS) in Telangana is not supporting the shutdown call.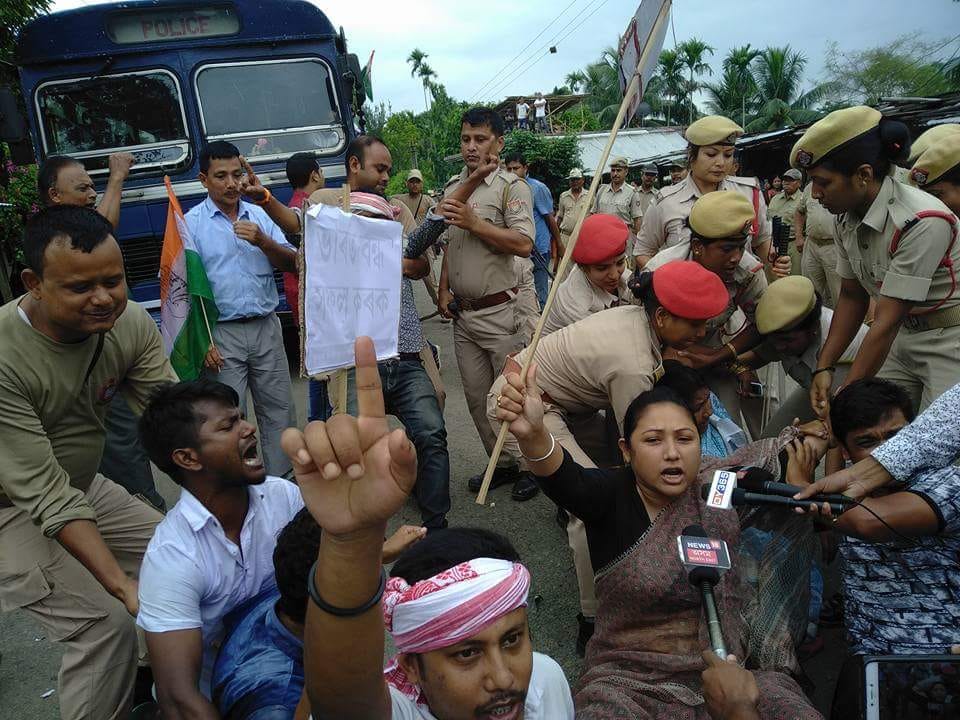 Even though Andhra Pradesh's ruling Telugu Desam Party (TDP) is also not officially supporting the shutdown, its activists in both the states joined the protests against rise in prices of petrol and diesel. Moreover after raising slogans against Prime Minister Narendra Modi and the Bharatiya Janata Party, the protesters took to streets, staging road blockades and organizing rallies.


Will YS Jagan accept invitation from KTR in joining Federal Front?

Hyderabad sources reported that K T Rama Rao, who is the son of Telangana Chief Minister and TRS President K. Chandrashekhar Rao, also known as KCR, along with some other leaders of the party will hold talks with Jaganmohan Reddy, who is the Leader of Opposition in Andhra Pradesh Assembly. Meanwhile this will be the first direct talks between the leaders of two parties since KCR floated