Former Congress minister MP Patil has given a shocker to BJP by revealing that BJP MLAs are in contact with Congress and might join hands anytime soon. During a press interaction, the water resources minister in former chief minister Sidharamaiah's cabinet, MP Patil has said that, the Congress ministers are strong and are holding firm to the party. 
However, as a twist, it is the BJP MLAs who are open to join hands with Congress, revealed the ex minister. He said that 6 MLAs from BJP have been in touch with Congress and might be announcing their support to BJP anytime sooner.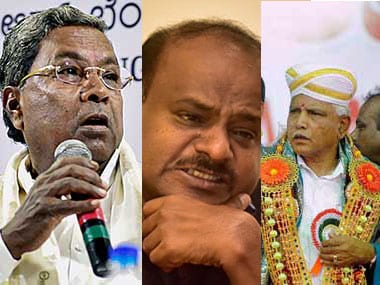 When the media demanded MP Patil to reveal the names of the six MLAs, he said that it won't be revealed, and now hid statement has confused everyone, as to whether BJP party is together or is set to break. This doubt has arisen as Yedyurappa's meeting had all MLAs attending it and extending support.


Incessant rain triggered flash floods & landslides in Northern India

According to sources in the wake of heavy rain, the Punjab government has issued a red alert. Chief Principal Secretary to the Chief Minister, Suresh Kumar, during an emergency meeting said "All deputy commissioners are keeping a close tab over the current situation, and disaster control rooms have also been activated and hence all officials have been directed to remain at standby in view of the situation".