News is spreading like wildfire that BJP's BS Yedyurappa is all set to become the chief minister of Karnataka with the swearing in planned tomorrow. Of the 222 constituencies for which elections have been held, BJP had won 104 seats, Congress 78 and Janata Dal secular has won 38 seats, while 2 independent candidates have also won. 
With the requirement to form government being victory in 112 seats, Congress and JDS had formed an alliance to form government. Previously, BJP had also met the governor and sought his approval to form the government. The Rannebennore MLA Sankar has also given his support to BJP, following which Yedyurappa has reported to the governor a letter stating that they have support of 105 candidates. 
Though Yedyurappa was seen tensed after the election results, yesterday after the meeting with the governor, he was happy. When he was asked if he was asked by governor to swear in as CM, he said that the announcement will come officially. It must be noted that even before the elections; BS Yedyurappa had said that he will be sworn in as chief minister of Karnataka on May 17.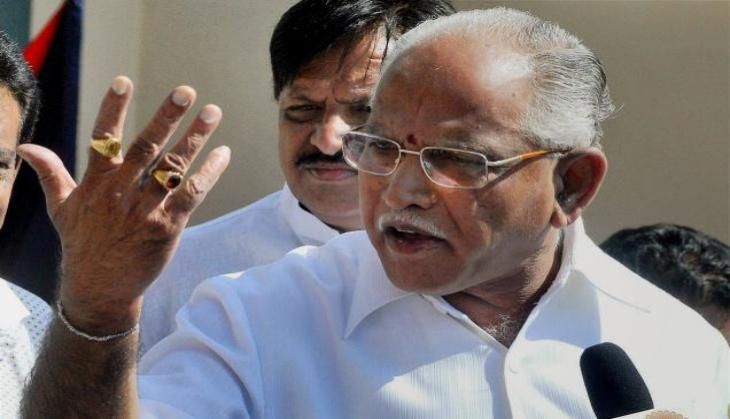 Madras HC orders for no flex boards for Jayalalitha's Birthday

Reportedly ahead of Former Chief Minister and AIADMK supreme Jayalalitha's birth anniversary, the Madras High Court on Wednesday refused to relax its ban on registered political parties installing flex boards, digital banners or placards on arterial roads in or any other roads in the State. Recently a Division Bench comprising of Justices M Sathyanarayanan and M Nirmal Kumar rejected