Presently opposition heavyweights such as Chandrababu Naidu, Mamata Banerjee, Akhilesh Yadav, KCR, Mayawati, Tejashwi Yadav, Sonia, Rahul Gandhi and several other opposition leaders across the nation are going to grace the swearing-in ceremony of Kumaraswamy on Wednesday (May 23rd) at Bengaluru. Meanwhile this is expected to be a crucial meet which is likely to set the agenda, tone for the United Opposition to oust Narendra Modi. Accordingly the political analysts predict that all Opposition parties, keeping their differences aside, could unite to defeat Modi in 2019.
Meanwhile Congress and JD(S) who fought separately in Karnataka have ended up getting a fractured verdict. Mamata Banerjee had already opined that the result would have been very different had Congress and JD(S) fought together. Recently many Opposition leaders too opine the same and further amidst this, it is widely speculated that Kumaraswamy's oath taking ceremony could witness the origin for a Mega Grand Alliance to rout BJP in 2019 polls.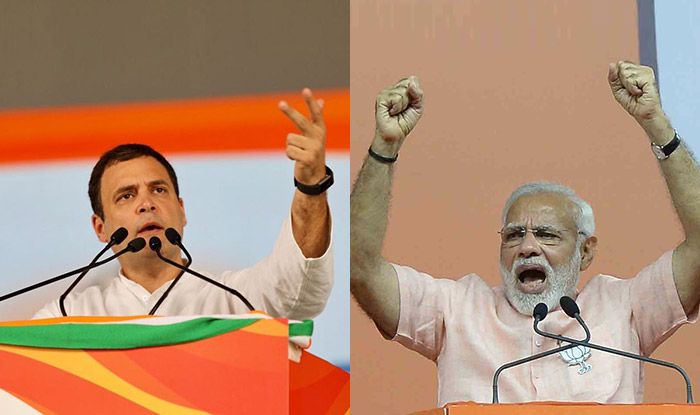 Moreover Opposition leaders from 12 major political parties covering 11 states constitute 349 Lok Sabha seats, which is certainly a very big number to stop Modi juggernaut in 2019. Looks like, Modi-Shah combine is going to have a very tough time ahead. As per report since BJP had won all 25 Lok Sabha seats in Rajasthan in 2014, the result of Rajasthan Assembly elections this year will be seen as the verdict of 2019 Lok Sabha polls. 

PMK will support AIADMK- BJP front in Tamilnadu in general elections

Chennai sources stated that deputy chief minister O Panneerselvam announced on Tuesday the Pattali Makkal Katchi (PMK) will support the AIADMK- BJP front in Tamilnadu in the forthcoming general elections. As per report the PMK will contest on six Lok Sabha seats and will be given one Rajya Sabha seat and the PMK, has a support base in northern Tamilnadu, especially among the OBC Vanniyar community.