A petition has been filed in the Supreme Court against Superstar Rajinikanth, for using the term anti social elements, with reference to the protest against Sterlite in Thoothukudi turning violent. The killer Sterlite copper factory has been behind many deaths and health hazards in the city of Thoothukudi, and the people around the factory, have been protesting demanding the ban of the factory for many days.
On the 100th day of protest, it was turned violent by the cops, as they shot dead more than 13 innocent civilians, and more than 60 were injured and are in hospitals, while the status of many who went missing on the day of violence is unknown yet. Superstar Rajinikanth had last week visited Thoothukudi posing to meet the families of the deceased and offer condolences.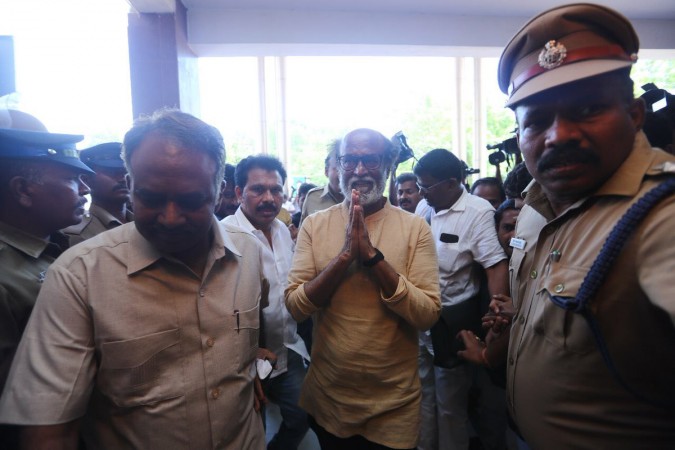 Post his visit to Thoothukudi, during his press meet in Chennai, he had said that the peaceful protest was turned violent by anti social elements. Now, a case has been filed against superstar for using the term anti social elements, by Hosur based Silambarasan. He has requested that action must be taken on Rajini for branding innocent civilians fighting for a cause as anti socials.

Public exam for 5th and 8th class!

Earlier TN Govt had the no detention policy so that no student gets failed and is retained in the same class, considering the right to education which offers education without failing, till elementary school but now in an opposite decision the TN govt has announced public exams for even 5th and 8th class students.