New Delhi sources reported that iftar party hosted by AICC President Rahul Gandhi on Wednesday in New Delhi assumed political significance at national level this time. Accordingly, these will the first iftar party hosted by Rahul Gandhi in the capacity of Congress President. Meanwhile in an attempt to consolidate his strength and also unite all anti BJP forces under a single roof, Rahul is leaving no stone unturned by inviting all strong leaders who launched fight against Prime Minister Narendra Modi's government.
Moreover among them, Andhra Pradesh CM Chandrababu Naidu's name was also included. As per report after pulled out of the BJP led NDA, the TDP Chief was critical on BJP leadership by exposing the Centre's failures. Presently leaders say Rahul extended invitation to Chandrababu along with political bigwigs Mulayam Singh Yadav, Sharad Pawar, Lalu Prasad Yadav etc.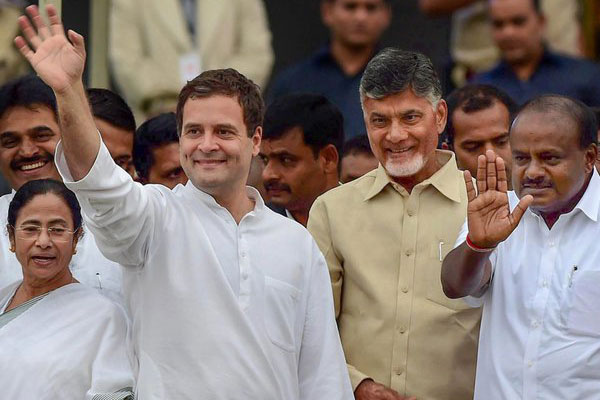 Moreover, Telangana Chief Minister K Chandrasekhar Rao was not invited as the TRS Chief had floated the idea of Federal Front to fight against BJP and Congress. Meanwhile it is learnt, the issue of not inviting former President Pranab Mukherjee was also resolved and after the news hit the national headlines, Congress changed its stance and invited Pranab to iftar party.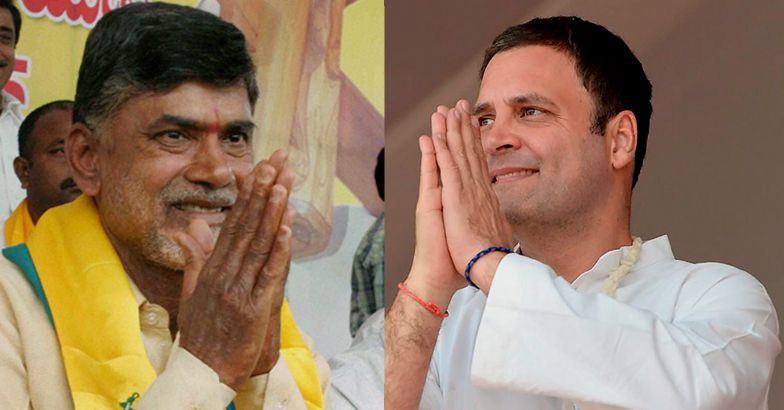 Will Chandrababu Naidu attend Court in Babli Case?

Dharmabad sources made a statement that in a jolt to Andhra Pradesh CM Nara Chandrababu Naidu and the Dharmbad Court yesterday rejected the recall petition filed by the advocates who represented him. Meanwhile in connection with the Babli project protests case, the Court ordered that Chandrababu, despite being a Chief Minister, should attend the Court proceedings.