Mumbai sources stated that Congress president Rahul Gandhi on Tuesday said Prime Minister Narendra Modi did not keep his assurance of providing jobs to two crore youth in a year. Meanwhile when addressing a Congress workers' rally in Mumbai, Rahul Gandhi also targeted the Modi government on a range of issues, as he tried to enthuse the party's booth-level workers ahead of the 2019 Lok Sabha polls. 
Moreover Rahul said the BJP led government did not provide jobs to two crore youth in a year as was promised by PM Modi in the run up to the 2014 general elections. Furthermore the Congress leader observed that China has been providing jobs to 50,000 youth per 24 hours. He said the BJP led government gives jobs to 450 youth in the same span".
Gandhi added "The Prime Minister will give jobs to 2 crore youth in a year. And in the Lok Sabha, his minister said unemployment is the highest in last eight years in India. The BJP led government wrote off Rs 2.5 lakh crore loans of India's richest 15-20 people but a similar demand by farmers to waive off their debt was ignored". Previously on Tuesday, the Congress leader slammed PM Narendra Modi for "not talking" about employment for youth and farmers and said that his fight was against the government's policies.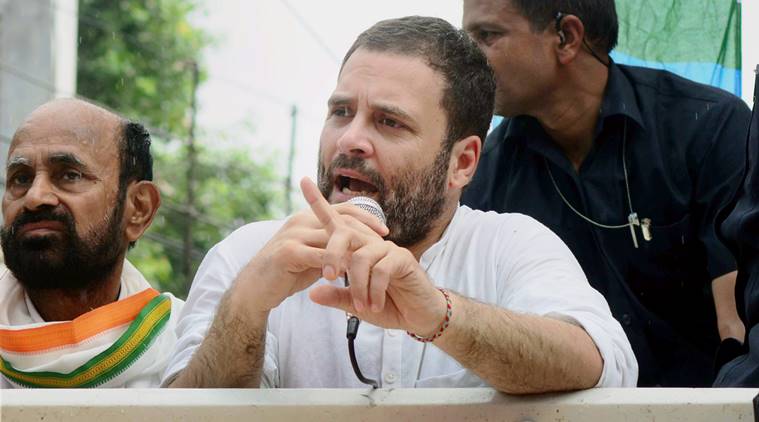 Major Political Parties in Telangana gearing up for campaigning

Hyderabad sources reported that Telangana caretaker chief minister K Chandrasekhar Rao will kick-start his campaign addressing 28 public meetings which will cover 66 of 119 constituencies in the state. Accordingly United Progressive Alliance chairperson and former Congress party president Sonia Gandhi is expected to begin her Telangana campaign on November 23.