TTV Dinakaran has said that the verdict of the 18 MLAs disqualification case will not impact him or his camp members and that they are fighters who fight for a cause, said the RK Nagar MLA. In the much-anticipated case of 18 MLAs disqualification, the verdict was delivered today in the court.
Since the two judges had different opinions, the decision was made to make the inquiry before a third judge. Following this development, the RK Nagar MLA, and AMMK deputy general secretary TTV Dinakaran has said that his party members will not be feeling low due to the verdict. He said that the fight against the verdict will continue and that the 18 MLAs are behind him in support.
Dinakaran had also asked the press not to degrade the `18 MLAs that they will change camps, and also called the MLAs as his own relatives.  Dinakaran said that they won't leave the party even if he orders them to. Besides, Dinakaran also said that the Edappadi government has just got an extension of 3 to 4 months, and nothing more. He had also quoted the verdict in a similar case on Pondicherry and the contrasting verdict here and has questioned the fairness.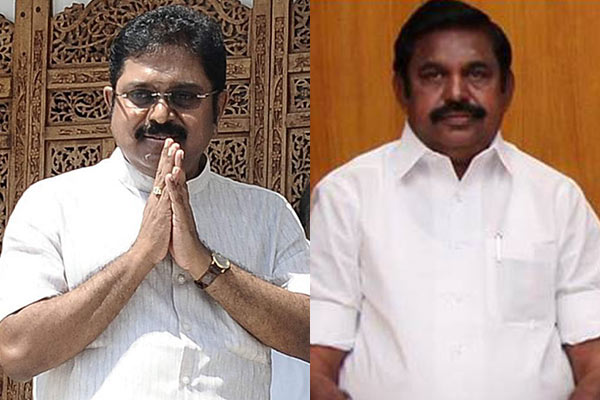 Hyderabad Police organized Job Connect program to provide job opportunities

Accordingly the Falaknuma police in Hyderabad organized a 'Job Connect' program at The Progress High School in Engine Bowli as part of its 'community policing' initiative. Meanwhile the police said that a total of 4,200 youth, both men and women holding various educational qualifications, had attended the program held between 9 am and 5 pm.