Kadapa sources reported that YSR Congress Party has called for a state-wide bandh on June 29 in demand for establishing Kadapa steel plant. Meanwhile an announcement to this effect was made by the party leader Sajjala Ramakrishna Reddy here yesterday. Accordingly the fight for achieving steel plant would continue, he said and added that YSRCP was planning protests in Kadapa, Badwel and Rajampet on June 23, 24 and 25 respectively.
Earlier on June 26, from morning 10 till evening YSRCP would hold deeksha in Jammalamadugu, this would be followed by blockade of national highways on June 27, and Ramakrishna Reddy said and added on June 29 they would organize state-wide bandh. Moreover he said over the last four years, BJP-TDP had not even raised a word about steel plant.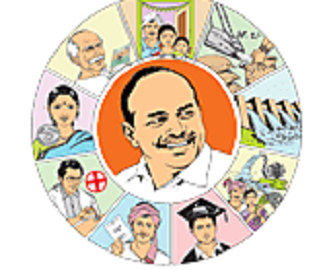 Furthermore the YSRCP leader said that after breaking alliance with BJP, TDP was talking about Kadapa steel plant only to gain political mileage out of the issue, he said and added that Andhra Pradesh Chief Minister N Chandrababu Naidu was blaming BJP for all his mistakes.


3 Maharashtrian Dishes You Must Prepare for this Ganesh Chaturthi

All the Pandals have been set up and Ganapathi has arrived and we all couldn't get more excited. Every year the festival is celebrated on a bigger scale and Maharashtra does it, even more, bigger and that is because of the dishes they prepare. Now, we bring you 3 dishes which you must know to prepare.