Kadapa sources reported that YSR Congress Party has called for a state-wide bandh on June 29 in demand for establishing Kadapa steel plant. Meanwhile an announcement to this effect was made by the party leader Sajjala Ramakrishna Reddy here yesterday. Accordingly the fight for achieving steel plant would continue, he said and added that YSRCP was planning protests in Kadapa, Badwel and Rajampet on June 23, 24 and 25 respectively.
Earlier on June 26, from morning 10 till evening YSRCP would hold deeksha in Jammalamadugu, this would be followed by blockade of national highways on June 27, and Ramakrishna Reddy said and added on June 29 they would organize state-wide bandh. Moreover he said over the last four years, BJP-TDP had not even raised a word about steel plant.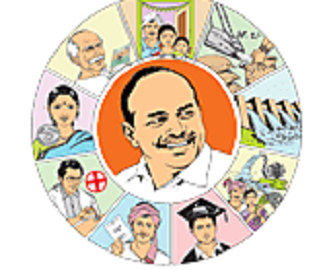 Furthermore the YSRCP leader said that after breaking alliance with BJP, TDP was talking about Kadapa steel plant only to gain political mileage out of the issue, he said and added that Andhra Pradesh Chief Minister N Chandrababu Naidu was blaming BJP for all his mistakes.


COAI feels new regulations are vague to violate privacy of users

Accordingly the Cellular Operators Association of India (COAI) has raised objections to the proposal by the union government to regulate internet platforms. Meanwhile as per report, the main opponents to the move are incumbent operators, Bharti Airtel and Vodafone, while interestingly the other major player and new entrant, Reliance Jio, have no problem with the government's move.