The ruling Telugu Desam Party and Chief Minister Chandrababu Naidu are making hue and cry on the affidavit submitted by the Central government to the Supreme Court in reply to a petition filed by Telangana Congress leader P Sudhakar Reddy. The Congress leader filed the suit seeking implementation of the AP Reorganisation Act 2014, particularly in connection with the steel plants establishment at Bayyaram in Telangana and Kadapa in Andhra Pradesh.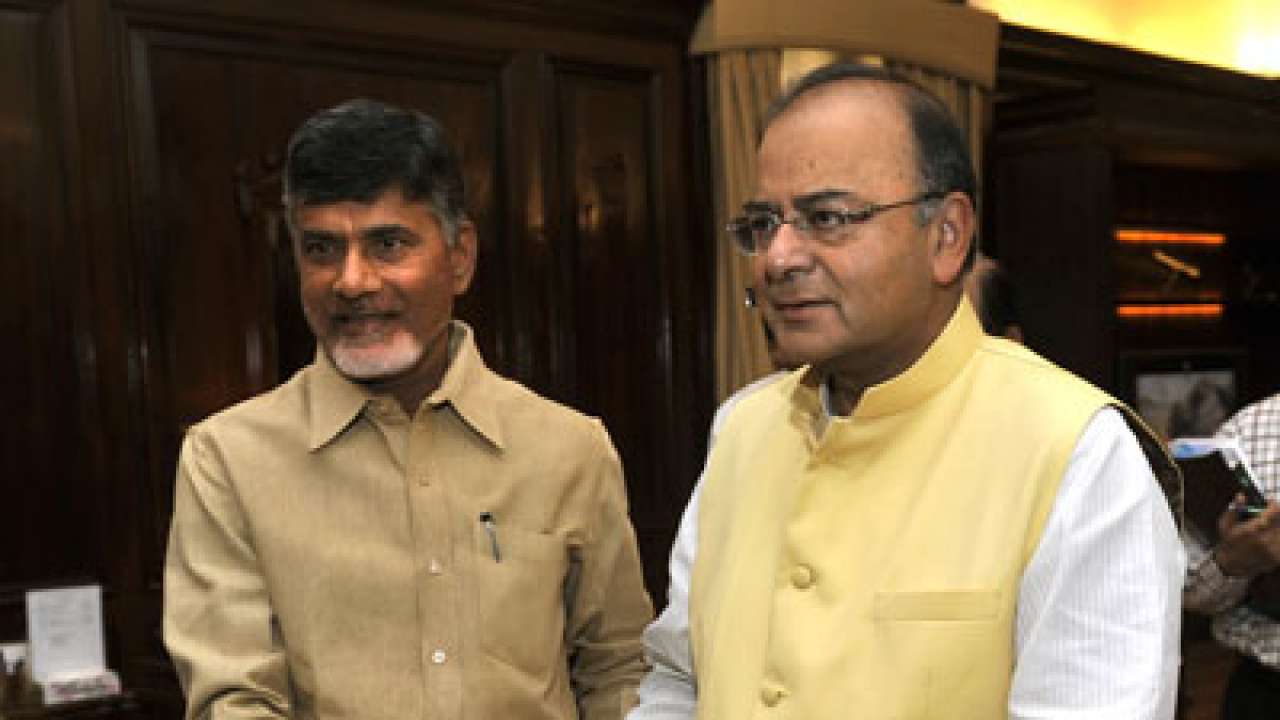 In reply to the petition, the Central government had filed the affidavit, which was nothing but the statement of Union Finance Minister Arun Jaitley in 2016, which denied special category status to Andhra Pradesh and which claimed the steel plant establishment was not possible. While the report on the special category status was the finance minister's statement on September 8, 2016, the report about the steel plants at Bayyaram and Kadapa is based on the recommendations of a consultative committee.
The TDP leaders, including the Chief Minister were well informed and consulted before Arun Jaitley made the announcement on September 8, 2016. Interestingly, the Chief Minister and his TDP leaders have welcomed it claiming that the State had gained more than any other State in the country. The ruling TDP went one step forward and adopted a thanking resolution in the Assembly on September 9, 2016. The Chief Minister went all the way to Delhi and felicitated Arun Jaitley for the special package offered to the State.
Since then, Chandrababu Naidu clamped restrictions on any one raising the demand for special category status. When the Opposition YSR Congress held Yuva Bheri meetings with the youth and students seeking special category status, Chandrababu Naidu government used police to disturb the meetings. The government had even issued a threat to the parents against allowing their children to attend the meetings for special category status demands. Even the activists of the Left parties were also arrested on several occasions. The TDP leaders said that the special category status is a closed chapter and there are evidences of such statements from the Chief Minister and the TDP leaders.
However, as the BJP leaders allege, the TDP leaders including the Chief Minister are now heading the agitation for the special category status. It is to be seen how the people would take these statements of the TDP leaders comparing their previous statements.

TN Govt plans to introduce Board Exams for Class 5 & 8

Accordingly Tamilnadu government is going to introduce board examinations for the students of class 5 and class 8, in addition to the already existing public exams for students in classes 10, 11 and 12. Meanwhile according to a circular issued to all the district education offices, the third term exams conducted in schools will henceforth be conducted as public exams. These exams will have common question papers for all the schools in Tamilnadu.