Hyderabad sources added that BJP chief Amit Shah would assess the party's preparations for possible simultaneous elections to Lok Sabha and Legislative Assembly in Telangana next year and discuss a road map for the polls during his visit to Hyderabad yesterday. Meanwhile BJP legislator N Ramachander Rao told Amit Shah had arrived at Begumpet airport at 10.30 AM and later addressed party workers.
Accordingly he addressed the party's full time workers at BJP's state headquarters. Meanwhile BJP has appointed one full time worker for each assembly constituency in the state. Rao said the party's national president would meet the party's core committee members and general secretaries. He added "The program is purely organizational and he will discuss the political situation, take first hand information from the leaders here to evolve the strategy for future".
Moreover Shah also met prominent people as part of the BJP's 'Sampark for Samarthan' campaign before concluding his visit to the city yesterday night. Furthermore the State BJP president K Laxman, who undertook a 14 day 'Jana Chaitanya Yatra' through several districts of the state last month, said the party was targeting to win a two digit figure in the Lok Sabha polls in the state and there are 17 Lok Sabha seats in the state. BJP has one Lok Sabha member and five MLAs in Telangana. Further Laxman said the party aims to come to power in the state after the assembly polls, which is likely to be held simultaneously with the Lok Sabha elections.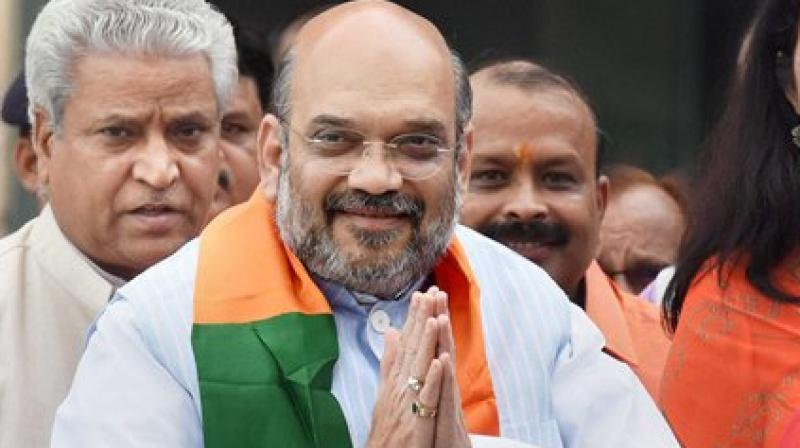 Tamilisai welcomes Kamal speech!

BJP Tamilnadu leader Tamilisai Soundararajan has said that it is wrong to consider either Rajinikanth or Vijay's statements as a danger to BJP. She had met the press recently at Chennai airport and had said that Rajinikanth's statement that he is not going to contest Lok Sabha elections is a clear one and that it will not cause any danger to BJP.