The hearing on the plea to cancel special autonomous position to Jammu and Kashmir under article 370 of the constitution, comes to hearing today in the supreme court and this has created huge unrest in the state. Following this, the famous Amarnath pilgrimage has been canceled. Ever since the nation achieved independence in 1947, Kashmir has not been Having a peaceful situation, and hence in 1954, the state was granted a special autonomous status.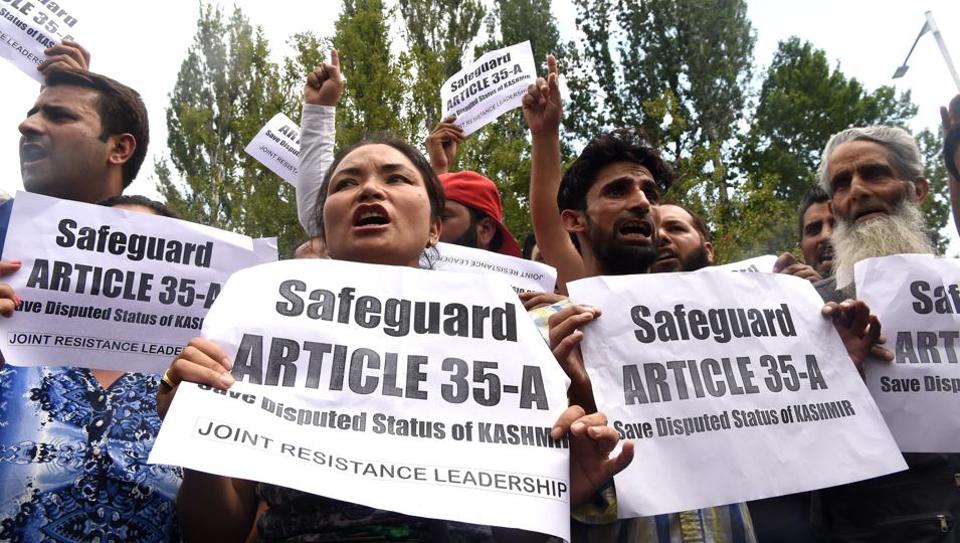 In article 370, a section named 35A was added, as per the recommendation of the then PM Jawaharlal Nehru. This law decided who would be the permanent and real residents of Kashmir besides also giving them all provisions, besides also not allowing other state people to buy properties there. Opposing this law, we the citizens' group had filed a case, claiming that it was against sections 14,19 and 21 of Indian constitution. 
This case comes to hearing under bench Headed by chief justice Deepak Mishra and the bench is considering the plan to shift the case to the constitutional bench. Currently, since numerous political parties are opposing this case against rights of Kashmir residents, protection and security have been tightened in the state.  

DMK Chief MK Stalin to attend Mamata Banerjee's Party meet on January 19

Chennai sources made a statement that Dravida Munnetra Kazhagam (DMK) president MK Stalin will participate in the meeting of opposition parties called by West Bengal Chief Minister Mamata Banerjee in Kolkata on January 19. Reports added MK Stalin had decided to participate in the meeting which is been organized by Mamata Banerjee later this weekend.