The Meteorological department of Chennai has announced that there will be heavy rainfall for 2 more days. The low pressure area has been formed currently in the northwest zone of Bay of Bengal, and due to this, the southwest monsoon has been gaining strength slowly and steadily in Tamilnadu.
The meteorological department has informed that this low pressure zone is still prevalent over the Bay of Bengal, and hence there was heavy rain in the delta areas of Tamilnadu. Chennai had also been witnessing heavy rains since yesterday, and though there was brief pause during the noon, by evening the rains began shower in continuously and heavily, impacting the city as well as the suburban areas. Yesterday also the whole of Chennai city has been in a cloudy weather, following which there were drizzles in several parts of the city, it has been expected that the rains will be heavy after evening.
While Chennai is expected to have minimal rains, districts like Theni, Kanyakumari, Nilgirs, Tirunelveli, Coimbatore, Dindigul are predicted to receive extremely heavy rains. An alert has been given to fishermen already to not set into the Bay of Bengal for fishing for the next 24 hours.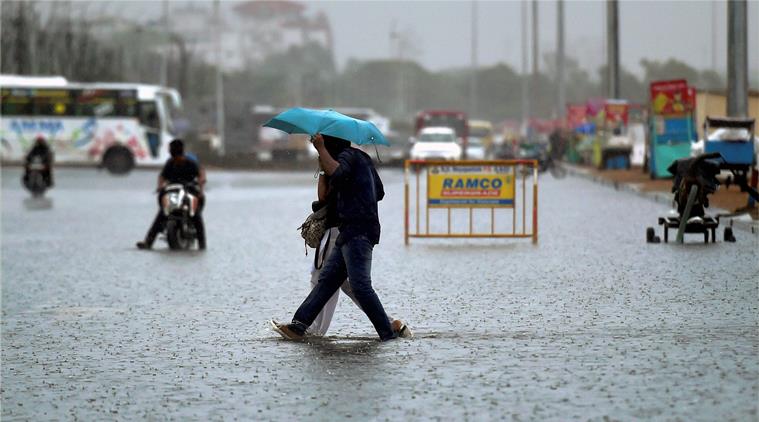 Trump cancelled his own participation in Davos, citing row over his proposed wall

Washington sources reported that President Donald Trump on Thursday cancelled the US delegation's trip to the annual international conference at Davos, saying the officials were needed in Washington to tackle the shutdown of the federal government. A statement from Press Secretary Sarah Sanders said "Out of consideration for the 800,000 great American workers not receiving pay and to ensure