Popular Malayalam actor Prithviraj Sukumaran's house had been heavily impacted by floods, that it almost got submerged in water and his mother was rescued by 4 people. Following the heavy rains in Kerala, there were huge floods, in almost every area of Kerala, and there were landslides in many areas as well, in these unfortunate events and natural disaster which was unexpected, more than 75 people have lost their lives.
The people of Kerala are scared and terrified seeing the impact caused by the heavy rainfall. Popular Malayalam actor Prithviraj Sukumaran's residence is in Cochin. In Cochin also there were heavy rains, and floods, entering into houses. Prithviraj's house was also impacted badly by rains, and water flooded into his house. Images of Prithviraj's house submerged in water have become viral.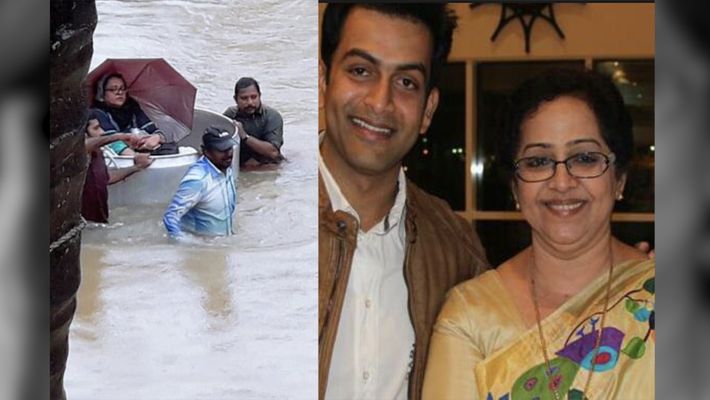 In this unexpected event, Prithviraj's mother and former actress Mallika had got caught in the floods, and she was rescued by 4 people. They made her sit on a large vessel, and took her safely out of the house. Many actors have urged their fans to contribute as much as possible to help Kerala come out of this situation.


Anna University Exams postponed to December 13, 14 due to Cyclone Gaja

Recently Anna University has announced that theory examinations scheduled for Friday will now be conducted on December 13. As per report the University has also postponed examinations scheduled for November 17 to December 14 and the examinations have been rescheduled on account of Cyclone Gaja, which hit the coastal areas in Tamilnadu on Friday.