Popular Malayalam actor Prithviraj Sukumaran's house had been heavily impacted by floods, that it almost got submerged in water and his mother was rescued by 4 people. Following the heavy rains in Kerala, there were huge floods, in almost every area of Kerala, and there were landslides in many areas as well, in these unfortunate events and natural disaster which was unexpected, more than 75 people have lost their lives.
The people of Kerala are scared and terrified seeing the impact caused by the heavy rainfall. Popular Malayalam actor Prithviraj Sukumaran's residence is in Cochin. In Cochin also there were heavy rains, and floods, entering into houses. Prithviraj's house was also impacted badly by rains, and water flooded into his house. Images of Prithviraj's house submerged in water have become viral.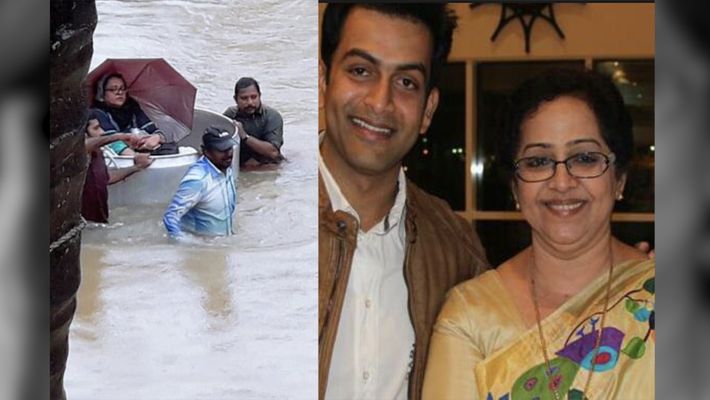 In this unexpected event, Prithviraj's mother and former actress Mallika had got caught in the floods, and she was rescued by 4 people. They made her sit on a large vessel, and took her safely out of the house. Many actors have urged their fans to contribute as much as possible to help Kerala come out of this situation.


CBI & ED likely to issue summons for questioning former ICICI Bank CEO Chanda Kochhar

According to report CBI sources said former ICICI Bank CEO and MD Chanda Kochhar, her husband Deepak Kochhar and industrialist V.N. Dhoot in connection with the Rs 3,250 crore loan case involving the Videocon Group and ICICI Bank. Meanwhile the Central Bureau of Investigation (CBI) sources said the agency would initiate the summons as it had completed the scrutiny of documents