The god of Cricket, the master blaster Sachin Tendulkar has expressed his condolences for the death of the most loved leader from BJP and former Prime Minister of India, Shri Atal Bihari Vajpayee, and expressed it over his social media account, Atal Bihari Vajpayee, who had been the Prime Minister of India for three terms, had passed away in Delhi AIIMS hospital recently following the deterioration of his health.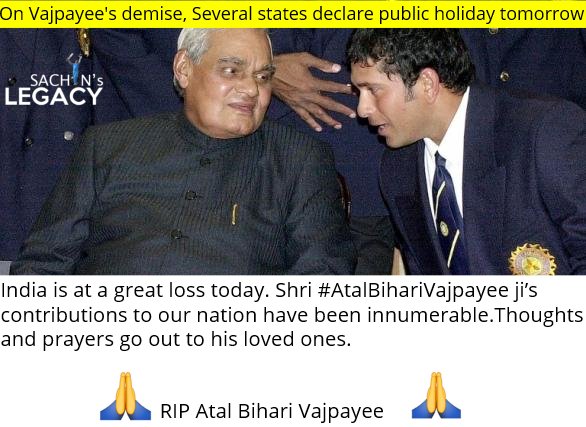 And failure of treatment and condolences have been pouring in from all corners, for the senior and most respected leader of the Bharatiya Janatha party, Vajpayee had been a pivotal person in trying to ease the situation between India and Pakistan, and had been a clever political expert with a sense of understanding of the issues, and in an attempt to help the tense situation between the two nations, sent the Indian Cricket team on a tour of Pakistan and had met the players selected for the tour and informed them to not just win the series, but also the hearts of Pakistan. Cricketers like Sachin, Sehwag, VVS Laxman who were part of the team that toured Pakistan have sent their condolences.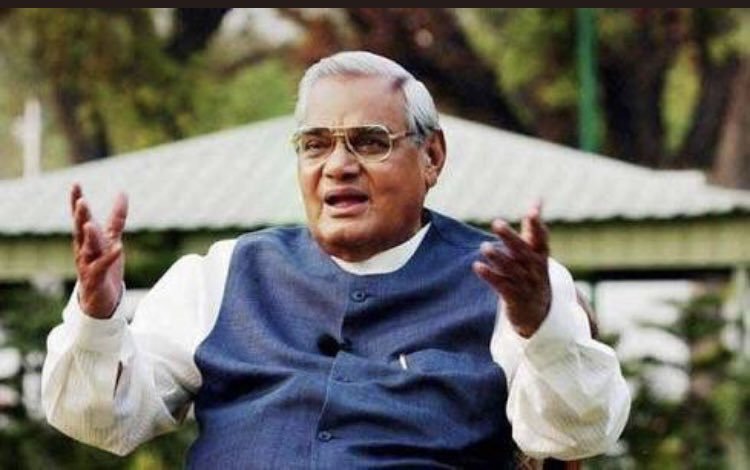 Sachin Tendulkar has taken it to Twitter to express that India is at a great loss, and Shri Atal Bihari Vajpayee's contributions to the nation are innumerable, adding that his thoughts and prayers are with his loved ones who are at loss.