Hyderabad sources reported that AIMIM party Chief Asaduddin Owaisi criticized the Central government over its financial aid provided to Kerala which has been devastated by floods. As per report he pointed out that Keralalites contributed 40% of foreign remittance in 2017, and despite this the state is being treated unfairly. Meanwhile the barrister, in the same breath, thanked the UAE for announcing relief funds of Rs 700 crore to Kerala.
Moreover he said "When the Centre can allocate Rs 2,000 crore for the statues of political leaders, it can as will allocate the same amount to Kerala.  He appealed to the Centre to drop this step motherly treatment and come forward to help rebuild Kerala."
Moreover he further said, "He is thankful to the rulers of UAE for coming forward & giving Rs 700 crore for Kerala. Earlier in 2017, India got $69 billion as foreign remittance and Kerala people contributed 40% to it. Why is that we are not criticizing Centre's release of Rs 500 crore. It is just pittance, it is shameful". Previously the AIMIM Chief announced that the party through its Majilis Charitable trust is contributing Rs 16 lakh for Kerala flood relief and this amount will be deposited in the CMO Kerala relief fund.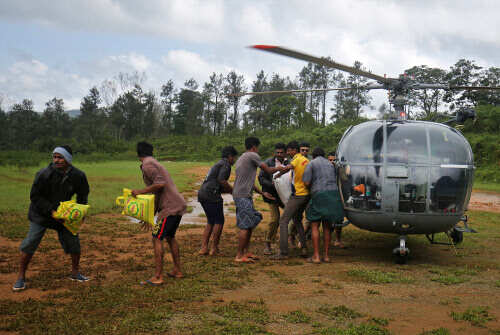 Public exam for 5th and 8th class!

Earlier TN Govt had the no detention policy so that no student gets failed and is retained in the same class, considering the right to education which offers education without failing, till elementary school but now in an opposite decision the TN govt has announced public exams for even 5th and 8th class students.