Chennai sources stated that BJP leaders including Union Minister of State for Finance and Shipping Pon Radhakrishnan and party state president Dr. Tamilisai Soundararajan on Wednesday evening brought the 'kalasam' (urn) containing the ashes of former Prime Minister A. B. Vajpayee to the city to be kept at party state headquarters Kamalalayam, for homage, and subsequent immersion on Aug. 26.
Meanwhile the urns containing the ashes were handed over to the state leaders by Prime Minister Narendra Modi and party president Amit Shah, in New Delhi earlier in the day. Furthermore as per report from the airport here, the BJP leaders took the ashes of Bharat Ratna Vajpayee, in a procession to Kamalalayam, for homage on Thursday by the members of the public, leaders of various parties and BJP members.
Moreover towards the evening, the BJP leaders will take the ashes to Kanyakumari, Rameswaram, Madurai, Tiruchy, Bhavani in Erode and Adyar River in Chennai and further the ashes will be taken in a procession and immersed simultaneously at all the six places on Aug. 26, at 11 am. Accordingly Dr Tamilisai would lead the 'Asthi Kalash yatra' in Chennai, Mr. Pon Radhakrishnan will lead the procession in Kanyakumari, party MP L. Ganesan in Tiruchy, national secretary H. Raja in Rameswaram, national executive committee member C. P. Radhakrishnan in Erode and former state president K. N. Lakshmanan in Madurai.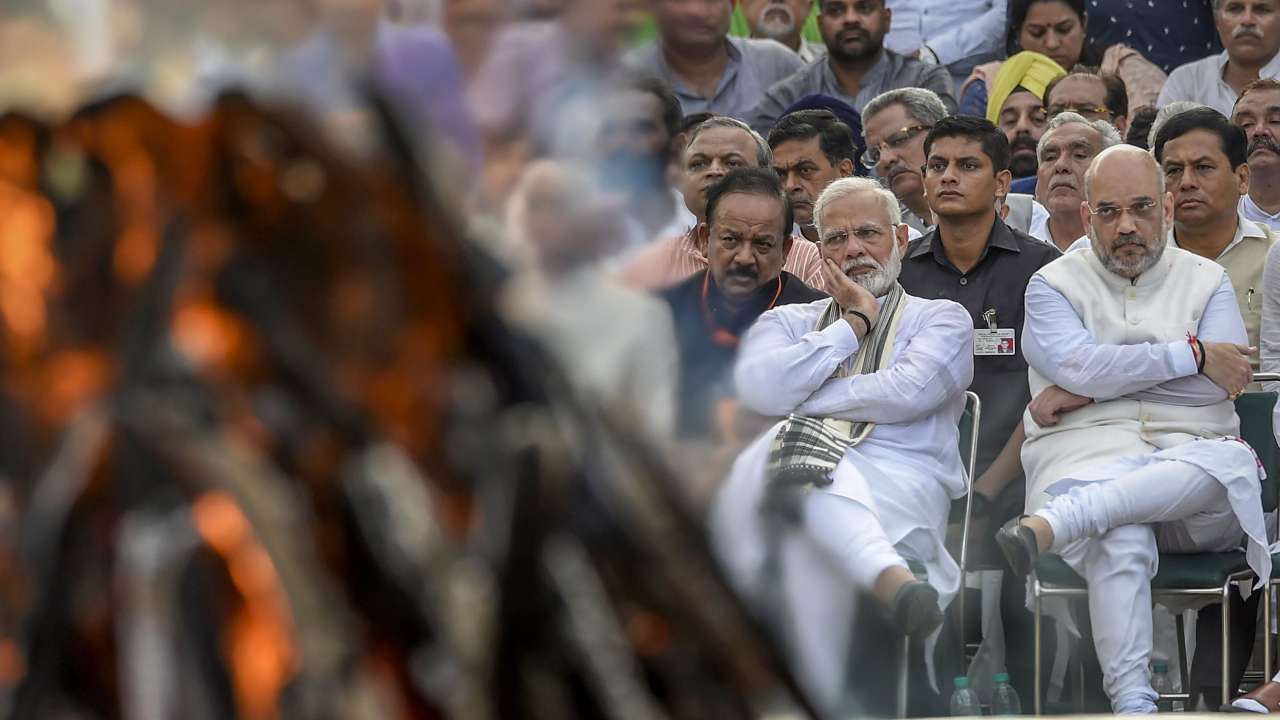 ISRO successfully launched GSLV-Mk III on Wednesday

Indian Space Research Organization (ISRO) stated that the countdown had begun for the Wednesday evening launch of India's heaviest rocket GSLV-Mk III, carrying communication satellite GSAT-29 at the rocket port in Sriharikota. According to the Indian space agency standing at 43.4 metre tall and weighing 640 ton, the Geosynchronous Satellite Launch Vehicle (GSLV-Mk III) had taken off at 5.08 pm on Wednesday.