Just as the creation of Ganesha has different stories, there are numerous stories revolving around the initiation and the way in which the festival is celebrated. There are different versions over how the festival began getting celebrated and few believe that it was initiated during the Maratha warrior king Chatrapati Shivaji and is celebrated from then.
Later there were not many celebrations, until the popular freedom fighter Lokmanya Tilak reintroduced the festival we celebrate today. The birth festival of Lord Ganesha, Ganesh Chathurthi, is observed during Bhadra month between mid August / September and this year the celebration will happen between August 25 and September 5. Prior to the festival, clay models of Lord Ganesha are made and painted, and decorated and worshipped for 10 days.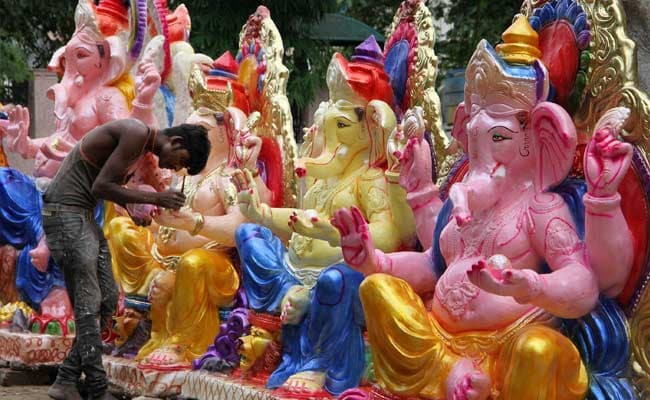 The procession begins from 11th day and people dance and sing prayers worshiping their deity's idol, and then the idol will be taken to water bodies and immersed. The immersion indirectly means the merging of Parvati and Shiva into Ganesha.

Infosys founder supports Modi!

With the 2019 general elections scheduled to be held in less than 6 months, Infosys cofounder Narayanamoorthy has said that Modi government has been fighting against corruption, and that giving Modi another chance will help the nation. During a media interaction, when he was asked regarding the ongoing tussle between govt and RBI, he said that such organizations should be strong enough to face tough situations.