In the first part of the epic poem Mahabharata, it is written that the sage Vyasa asked Ganesha to transcribe the poem as he dictated it to him. Ganesha agreed, but only on the condition that Vyasa recite the poem uninterrupted, without pausing. The sage, in his turn, posed the condition that Ganesha would not only have to write, but would have to understand everything that he heard before writing it down.
In this way, Vyasa might recuperate a bit from his continuous talking by simply reciting a difficult verse which Ganesha could not understand. The dictation began, but in the rush of writing Ganesha's feather pen broke. He broke off a tusk and used it as a pen so that the transcription could proceed without interruption, permitting him to keep his word.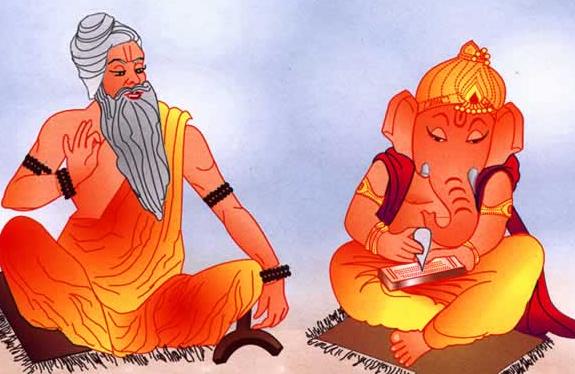 After some days of the writing the stylus used by Ganesh broke and as he could not stop writing he broke off one of his tusks and started writing with it. This symbolically explains that any amount of sacrifice is not too much to gain knowledge.


TN Govt plans to introduce Board Exams for Class 5 & 8

Accordingly Tamilnadu government is going to introduce board examinations for the students of class 5 and class 8, in addition to the already existing public exams for students in classes 10, 11 and 12. Meanwhile according to a circular issued to all the district education offices, the third term exams conducted in schools will henceforth be conducted as public exams. These exams will have common question papers for all the schools in Tamilnadu.