Varalakshmi Vrat is an event celebrated every year for married women to offer their prayers to the goddess Lakshmi and receive her blessings for a happy and prosperous married life. The popular belief is that if the goddess is happy seeing the devotion and prayers of the women, she blesses them with whatever they wish for, and that can be wealth or any thing they dream of.
The practice of worshipping Goddess Lakshmi includes worshipping her 8 forms, Sri Lakshmi of wealth, Bhulakshmi of Erth, Saraswathi of Learning, Kirti Lakshmi of fame, Priti Lakshmi of love, Shanti Lakshmi of Peace, Tushti Lakshmi of Pleasure and Pusthi Lakshmi for strength,  and this event is observed in Sravana month, and women missing it on a particular day can do it on any other Friday in Sravana month.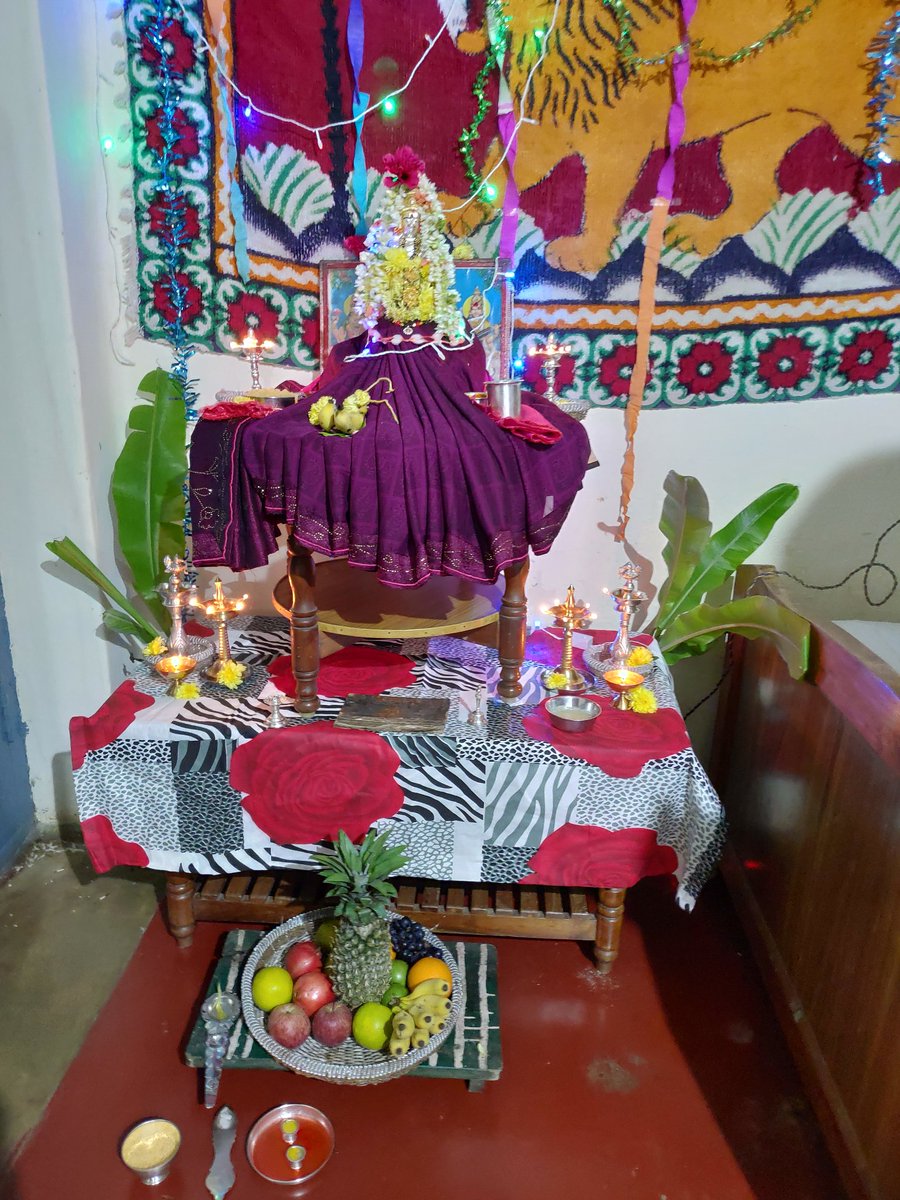 Women who observe this pooja must be on fasting till the pooja finishes. Women take bath early, and do a rangoli and place a sacred Kalasa with rice and a coconut to offer to Lakshmi, and the Vrat begins with prayers to Ganesha and then begins Lakshmi worship. It has been said that this pooja began when lordShivaa asked parvathi to do it, and some mythology says, it was after the prayers of a woman named Charumathi in Magadha empire that this practice began, and Lakshmi impressed by prayers offered them Vara meaning boon. On Varlakshmi vrat day, women eat Obattu, Puliyogare and by evening women visit other families and exchange sweets

Importance of Thai Month in Tamilnadu

Thai Pongal is mainly celebrated to convey the appreciation and thankfulness to the SUN as it act as the primary energy behind agriculture and a good harvest. It is the Surya Mangalyam. Tamilians decorate their homes with banana and mango leaves and embellish the floor with decorative patterns drawn using rice flour.